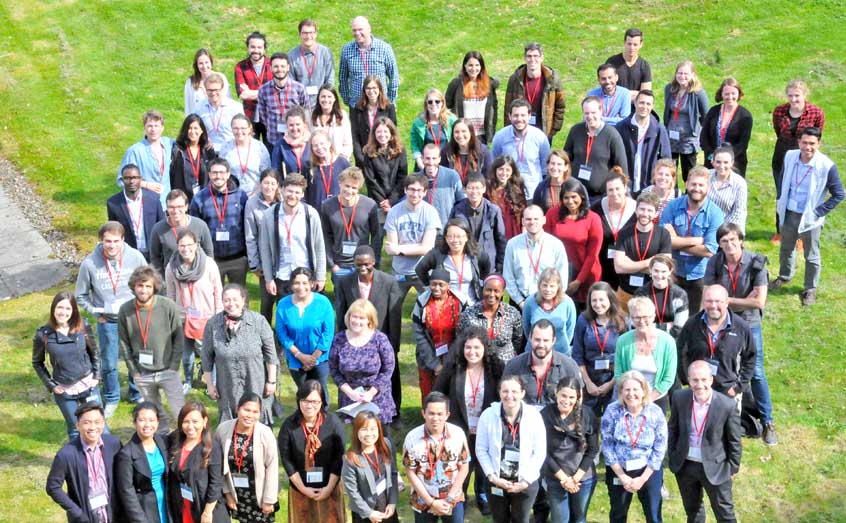 Around 160 scientists shared ideas and research on 'everything algae' during a conference at SAMS.
Global experts on microbiology, aquaculture, biofuels, algal disease, invasive species and many other disciplines spoke at the event in Oban, which incorporated project meetings for GENIALG, GlobalSeaweed STAR and ALFF, as well as the Young Algaeneers Symposium.
During the week-long Algal Research for Policy Making and Biotech (ARPMB) conference, delegates also visited SAMS' experimental seaweed farm and took part in a traditional Scottish ceilidh.
SAMS molecular phycologist Dr Claire Gachon, whose team organised the conference, said: "The algal research community is an extremely dynamic one, not least among the many early career researchers who gave presentations during the week.
"The quality of the scientific programme was only matched by its interdisciplinarity. I am particularly proud that the symposium had such a strong focus on early-stage researchers from contrasting backgrounds and horizons; this is a testimony to the dynamism of phycology, from very fundamental to very applied research.
I would like to thank all the sponsors and helpers without whom this event could not have taken place."
Attendees came from all over the world and represented every step of the academic career ladder.
Dr Scott Lindell, principal investigator at the biology department of Woods Hole Oceanographic Institute said the quality of institutes present and the diversity of commercial partners were notable aspects of the week.
"I have been particularly impressed by SAMS' involvement in heterotechnology, such as the developing seaweed hatchery here."