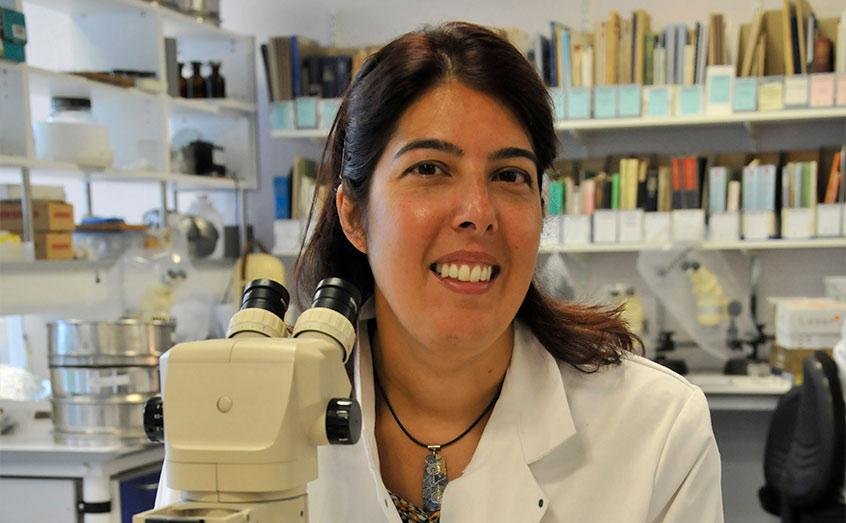 A marine scientist who has played a key role in exploring the issue of microplastics in our oceans has been recognised for her work. Bhavani Narayanaswamy has been awarded a Professorship from the University of the Highlands and Islands.
Professor Narayanaswamy is a senior lecturer and head of graduate school at SAMS UHI. Originally from, India, via Sussex, she joined the Oban-based institute in 2005.
Over the course of her 20-year career, Professor Narayanaswamy has developed an international reputation for her research on deep sea and Arctic ecosystems and, more recently, the distribution and abundance of microplastics in the world's oceans. She has helped to attract over £5.3 million of research funding to SAMS UHI and has collaborated with researchers across the world.
Professor Narayanaswamy's work has revealed that tiny pieces of plastic are present in even the deepest parts of the marine environment. Her research has been shared at international conferences, in academic journals and through publications such as the National Geographic and Guardian. The findings have informed policy makers, government, the United Nations, businesses and fellow scientists.
Professor Narayanaswamy has also been commended for her passion in sharing her knowledge and inspiring others. In her role as head of SAMS UHI graduate school, she supports up to 50 marine science research students each year. She mentored junior female scientists on an Arctic research cruise in 2018 and also volunteers as a STEM ambassador, promoting science, technology, engineering and maths subjects to local school children. She lives in Taynuilt with her husband Professor Keith Davidson, who is also a marine scientist at SAMS UHI, and two sons.
Speaking about her new title, Professor Narayanaswamy said: "I feel delighted that someone who has had a career as varied as mine has been awarded a professorship. I am grateful to the university for recognising that a professorship is more than just academic outputs, but also being a leader and an example to others, which is what I try to be. I hope this will inspire other parents to feel that, with the help and encouragement of colleagues and their employer, they can achieve their career aspirations. I have to thank the staff and students at SAMS UHI and my colleagues further afield, as the work I do would not be possible without them. My biggest thanks go to my parents, Keith and my children who have always believed in me."
Professor Crichton Lang, Principal and Vice-Chancellor of the University of the Highlands and Islands, said: "The title of professor is the highest level of academic achievement which can be awarded. It is reserved for individuals who are recognised as leaders in their field and who have demonstrated excellence in their work. Bhavani is a more than worthy recipient. She has played an important role in highlighting the issue of microplastics in our oceans and is dedicated to supporting and inspiring the next generation of marine scientists."
Professor Nick Owens, Director of SAMS UHI, added: "I am delighted that Bhavani has been recognised with a Professorship for her considerable contributions across a range of academic activities. Even in the relatively recent past, a Professorship could be awarded only for research activities. It is really refreshing that University of the Highlands and Islands, as a relatively new university, has recognised that today's professors need to excel not only in research, but also in education, leadership and mentorship of students. Bhavani has excelled across this wide portfolio and in particular she works tirelessly supporting the development and wellbeing of the SAMS UHI postgraduate research student community. For Bhavani to excel in this wide range of activities should be seen as an inspiration for many others."