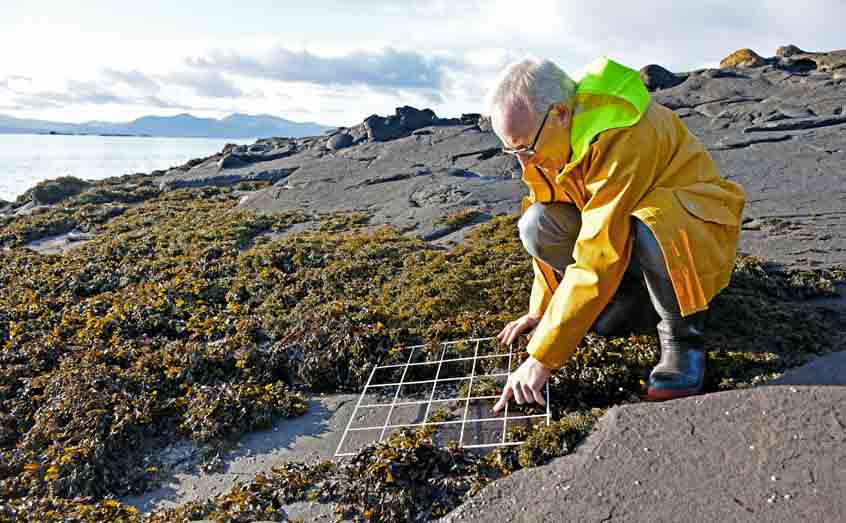 For the second successive year, published studies on responses to climate change by SAMS marine ecologist Prof Michael Burrows have led to his inclusion in a list of the world's most highly cited researchers.
Described as an international "who's who" of influential researchers, the list compiled by Clarivate Plc and launched today (November 16) identifies researchers from across the globe who demonstrated significant influence in their chosen field or fields through the publication of multiple highly cited papers during the last decade.
The Highly Cited Researchers' names are drawn from the publications that rank in the top 1% by citations for field and publication year in the Web of Science™ citation index, and the list identifies the research institutions and countries where they are based.
This year's list includes 24 Nobel laureates, including five announced this year.
Prof Burrows, a University of the Highlands and Islands professor, said "I am delighted to be included in the list of Highly Cited Researchers for 2021. However, the most important thing for me is that our science is being recognised and hopefully appreciated by a wide audience. It is great if our work can contribute to raising awareness of the impacts that climate change is having on our planet's biodiversity and can ultimately help to protect ocean life through the present crisis".
"Most of these studies have been collaborations with colleagues across multiple institutions. I would like to thank them, SAMS and the university for their support in getting these studies published."
Prof Burrows' research applies our understanding of the ecology of populations and communities of animals and plants to predict how species, and ultimately whole ecosystems across the globe, might respond to factors linked to climate change.
Earlier this year Prof Burrows ranked 180th on the 'Hot List' of the world's 1,000 most influential climate scientists, compiled by the Reuters news agency.
SAMS Director Prof Nicholas Owens said: "Congratulations to Prof Burrows for once again being included in the Highly Cited Researchers List, which recognises high impact science over a number of years.
"We are at a crucial moment in marine science, as our oceans face the threats of warming and acidification. We need robust and reliable research evidence to show how they are impacting that environment.
"The ocean is a global concern and it will take an international and collaborative effort to protect it."
The full 2021 Highly Cited Researchers list and executive summary can be found here.