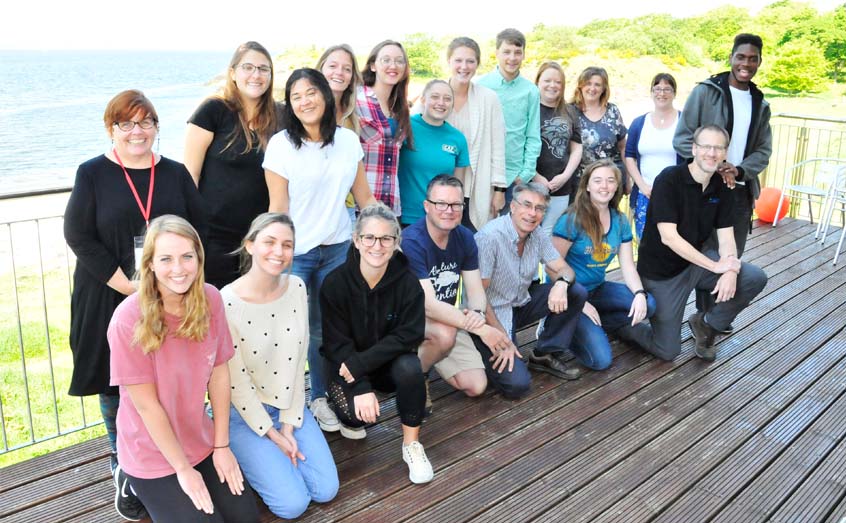 A group of science students from Coastal Carolina University (CCU), South Carolina are returning home after an 'eye-opening' and inspiring visit to SAMS UHI.
The students and lecturers spent two weeks in Oban, learning about various aspects of marine science, as well as taking in a new culture in what is now an annual visit.
Among the group's highlights were seeing puffins and other local wildlife on a trip to the Treshnish Isles – as exciting a trip for the geologists as it was for the biologists among the students.
Group leader and Associate Professor of Physics and Physical Oceanography at CCU Louis Keiner said: I'd like to thank everyone at SAMS for hosting us, it's been great and I'm already looking forward to coming back next year.
"This trip to Scotland gives the students a chance to experience oceanography in a completely different setting.
"The rivers and estuaries where we are very different, in every respect, so they enjoy the opportunity to take measurements and plot their data in a completely new environment. They thoroughly enjoyed the sampling cruises on Loch Etive with [SAMS senior support scientist] Tim Brand.
"Many of the students have never been outwith the US, so for them this has been an eye-opening experience that has really whetted their appetite for global travel.
"CCU is a wonderful place to study but it's a big world and we encourage the students to see what's out there."
Dr John Howe, BSc programme leader at SAMS UHI, said the CCU visit was an occasion he looked forward to every year.
He added: "It has been a real pleasure welcoming CCU to SAMS UHI. They have been a fantastic group, full of enthusiasm and energy and they are a real credit to their university."
To learn more about CCU, visit: https://www.coastal.edu/