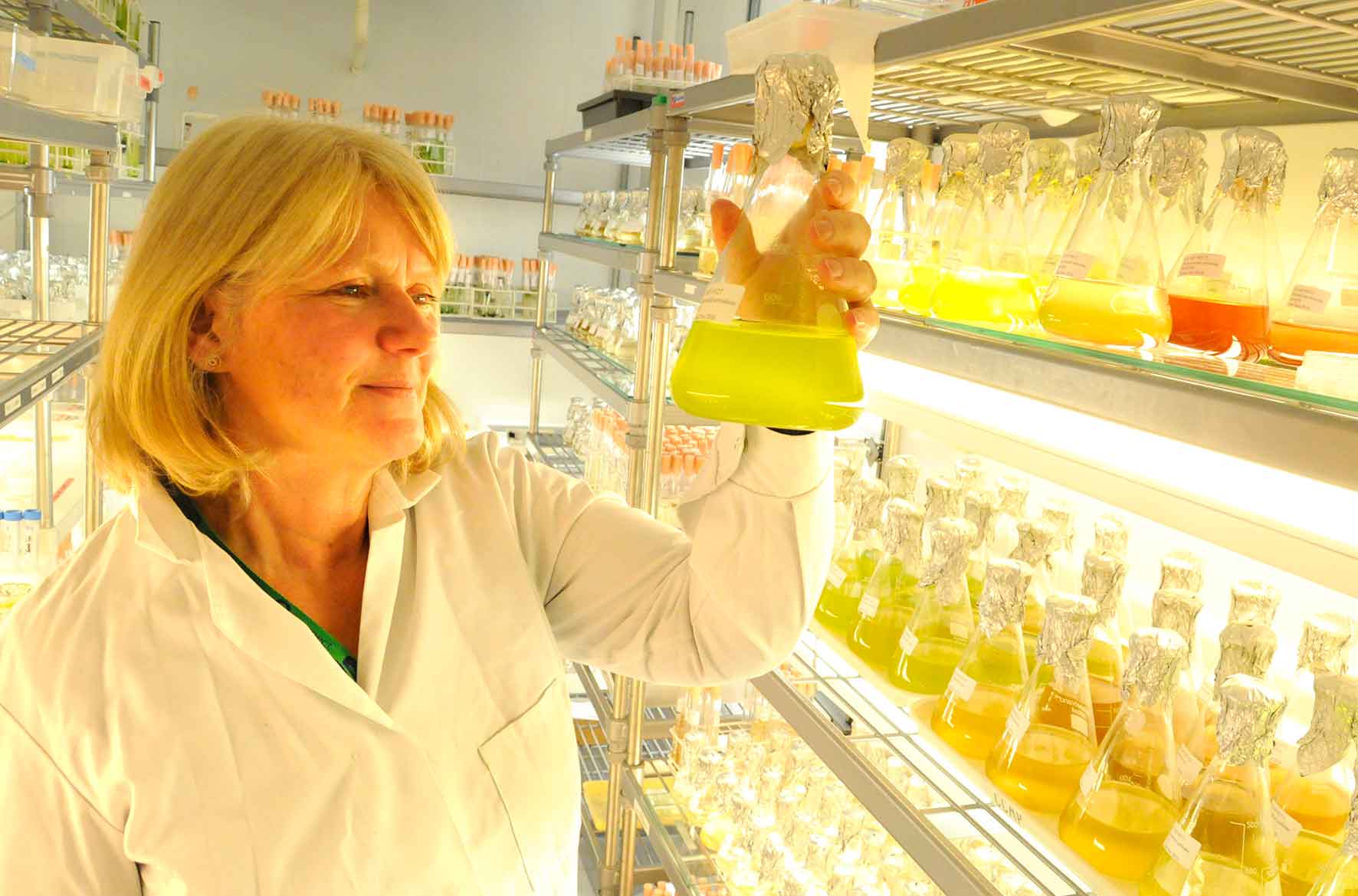 The longest-serving current member of staff at the Scottish Association for Marine Science (SAMS), who recently gained an MBE for her work, is retiring today (Wednesday) after 35 years at the institute.
Christine Campbell heads up the SAMS-based Culture Collection of Algae and Protozoa (CCAP), one of the most biodiverse collections of microscopic algal and protozoan species in the world.
With 3,000 different strains that can be ordered via an online catalogue, the CCAP team of seven support scientists have their hands full to keep the cultures healthy, add new species and support and contribute to research.
Christine has overseen major investment in facilities and staff training, which has helped to grow CCAP's global reputation. The collection is an integral part of the Darwin Tree of Life project, which seeks to sequence the genome of every living creature native to the UK. It also recently secured nearly £700,000 to invest in its services, which include providing pure strains of algae to scientists around the world.
"I feel like CCAP has really come into its own time," said Christine, who was recognised in the New Year's Honours List. "More people know about us and what we can do, so I think I'm leaving it on a high. We have a fantastic all-female team and it's been a pleasure to work with these clever, motivated and dependable women who have proven many times that they can do amazing things."
Christine says SAMS is a very different place to when she arrived in 1986. She recalls how a typing pool made up for the absence of computers and the Director had a driver to chauffeur him around the country. There were no working mothers on the staff and the canteen had a more formal seating arrangement, including a separate ladies' table.
She said: "I have really enjoyed working at SAMS, which as a workplace has a real family feel to it, and I am extremely privileged to have worked in science. The world of phycology (the study of algae) is quite small, so I've made friends and had amazing experiences all over the world through travelling to conferences and meetings."
Throughout her time at SAMS, Christine was also a leading light in the local Prospect union branch.
SAMS Director Prof Nicholas Owens has this week announced that Christine has been awarded an Honorary SAMS Fellowship in recognition of her contribution to the institute. He said: "With Christine's retirement we lose an incredible amount of knowledge, both in algal cultures and in SAMS itself. An incredibly well respected member of staff, she so often acted in the interests of others.
"While we are sorry to lose Christine, she has earned her retirement through her loyal and dedicated service to SAMS, spanning four decades, and we all wish her the very best of luck with her future endeavours."
For 20 years Christine, who lives in Bonawe, has also supported Girlguiding in Argyll since 2000 and remains District Commissioner for North Lorn. She is married to Argyll College chairman Andrew and has two daughters, Eilidh and Rona, who are both currently in Edinburgh.
Christine is now looking forward to having more time for gardening, crafting, baking and family.