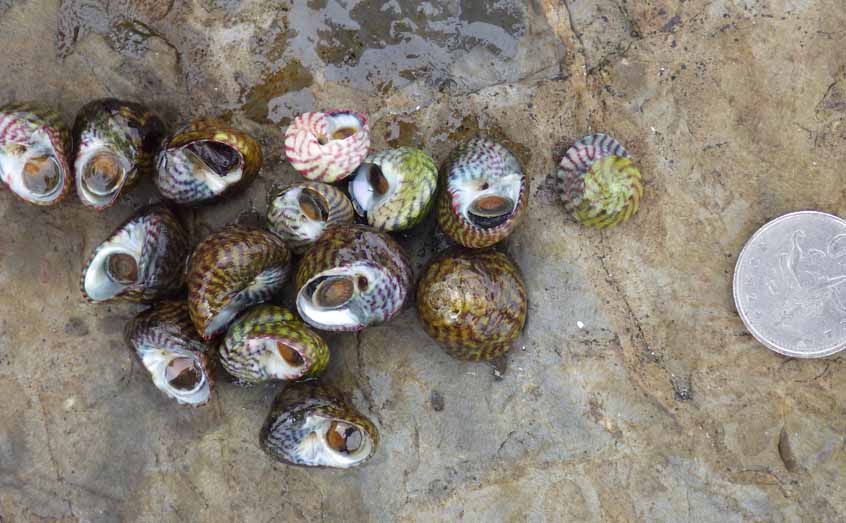 Scientists have shown how ocean temperature shifts have transformed the make-up of the UK's coastal species, giving a clear indication of the rapid effect of climate change on our coastal habitats in just 40 years.
The study (https://onlinelibrary.wiley.com/doi/full/10.1111/gcb.14968), which has been published in Global Change Biology, examined data from 1980 to 2018 and shows how populations of commonly found coastal creatures such as barnacles, seaweeds, limpets and snails had changed, from Shetland in the north to Cornwall in the south.
Changes in these so-called 'indicator species' show a 250km northwards shift of communities in response to warming seas to the extent that Shetland's coastal marine community is now similar to that of north-west Scotland 40 years ago.
Prof Michael Burrows of the Scottish Association for Marine Science (SAMS), who led the study, said: "We can get extremely detailed and reliable long-term data on responses to climate from the animals and plants living on our shoreline, as it's obviously a lot easier to access than the open sea.
"Having nearly 40 years of data allows us to examine trends in the make-up of the seashore community. Our findings are consistent with what we suspected: throughout the UK we are seeing an increase in species with an affinity to warmer water and a decrease in the number of creatures that prefer colder water.
"The result is that the shorelines at the very north of the country are becoming similar to those seen further south in the UK in the 1980s.
"It is clear evidence that warming seas are affecting the distribution of these species and influencing whether these species thrive in this 'new' environment."
The research team matched the known distributions of rocky shoreline species to patterns in the average annual sea surface temperature. This allowed them to measure how animals and plants were responding to temperature changes, across regions and over time.
They also found that when seaweeds covered a shoreline, they played a key role in allowing some species to take shade from the sun, allowing species from cooler environments to persist.