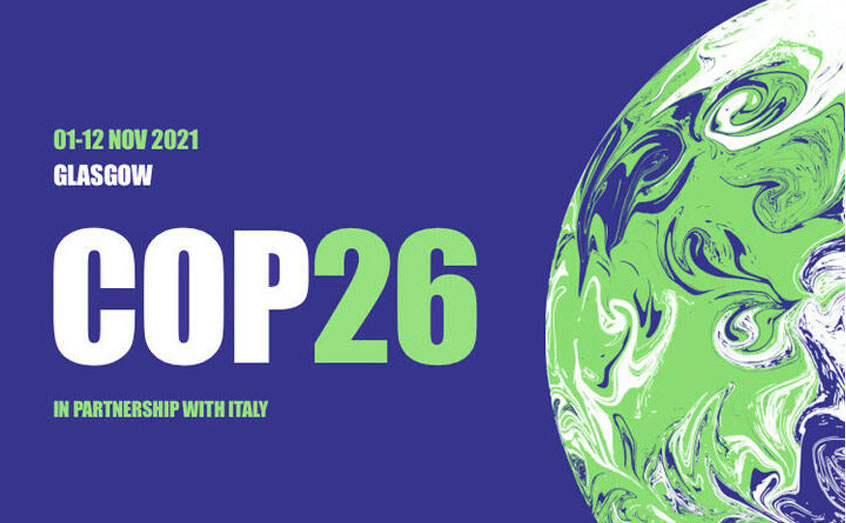 SAMS scientists will be speaking at events tied to the COP26 summit in Glasgow, which begins today (Monday).
Around 25,000 people in total are expected to attend the summit, including more than 120 world leaders - including US President Joe Biden.
Dr Max Holloway has been chosen as one of 14 representatives of the Marine Alliance of Science and Technology Scotland (MASTS), which has obtained Observer Status for the two weeks. As a result, he will represent Scotland's marine researchers and act as an observer in the Blue Zone area of the COP.
The Green Zone, which is open to the public has a range of events and tickets can be booked here: COP26 Green Zone (ukcop26.org)
Prof Stuart Cunningham will be at the Met Office event in the COP26 Science Pavilion, titled 'Tracking ocean climate change and the impact on our fragile oceans', which begins at 1pm today. It can be viewed live via: Met Office - Science and Services - YouTube
Prof Cunningham will also speak at an online event chaired by Prof Mark Inall, which will examine the future of the Arctic and the possible outcomes for our climate. 'Will the Arctic warm or cool?' is on November 6 and includes a screening of the award-winning Arctic science film Into the Dark by Michael O Snyder.
You can register for this free event here: Will the Arctic Warm or Cool? Tickets, Sat 6 Nov 2021 at 11:30 | Eventbrite
Professors Cunningham and Inall are also part of 'An evening dip into the deep ocean', organised by the iAtlantic project and part of the Scottish Government's marine programme events for COP26. It will be held at Our Dynamic Earth in Edinburgh, where some of the SAMS marine robotics will be on display. Drs Sam Jones Kristin Burmeister and Neil Fraser will also be attending.
Dr Anuschka Miller, head of communications a SAMS, will be speaking at The Voiceless Revolution event, a mix of talks, film and action focused on the communities who, until now, haven't had a voice amid the climate emergency. This event takes place at the Glasgow Science Centre cinema on Wednesday evening.
Dr Matt Davey is exhibiting in the Cryosphere Pavilion, explaining how so-called 'snow algae blooms' will be affected by a warming Antarctica.
On Thursday, Prof Michele Stanley is attending a side event 'HealRWorld', where she will discuss how seaweeds can be used in animal feed.
At this month's Scotland's Climate Ambition Expo, an event by Scottish Enterprise, SAMS Enterprise will showcase "SIMBA" and its innovative role in climate change research. The Snow, Ice Mass Balance Apparatus (SIMBA) has been developed over the past eight years by SAMS and manufactured by SAMS' commercial arm SAMS Enterprise.
The Expo includes a programme of events to run alongside the main COP26 programme in Glasgow - throwing a spotlight on Scotland as a world-class location for inspiring green projects and companies.
Find out more: http://ow.ly/A6aR50GogJn