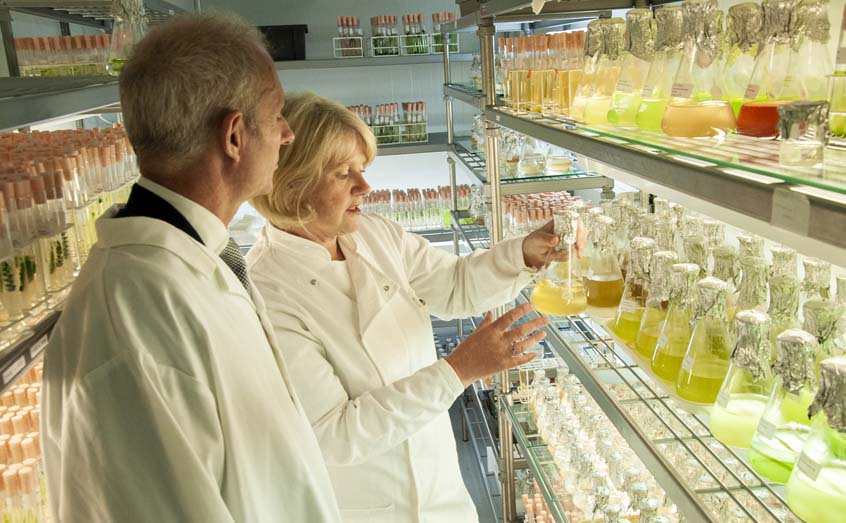 Senior UK Government Minister David Lidington MP had a whistle-stop tour of SAMS, as part of a tour of the Scottish Highlands and Islands.
The Minister for the Cabinet Office and de facto Deputy Prime Minister was interested to learn about the world-class marine research at SAMS.
During his visit last Friday the minister saw the Culture Collection of Algae and Protozoa and the Scottish Marine Robotics Facility, both of which receive funding from the UK's Natural Environment Research Council.
Senior SAMS scientist Prof Michael Burrows led the tour and outlined the breadth of marine science disciplines at SAMS, including research on climate change, algae, microplastics and the Arctic.
Mr Lidington said: "Scottish communities and businesses make a vital contribution to the UK, and I am delighted to have been able to see first-hand the impact our work is having in supporting them.

"As we leave the EU we are working hard to secure the best possible outcome for all parts of the country. It is therefore important for ministers to listen to businesses and communities in every part of the UK, including Scotland."
Professor Burrows said: "We were delighted to host the Minister at SAMS and to have the opportunity to share the strength and depth of our ocean research.
"As Scotland's oldest marine science institute, we have a long history of researching some of the most pressing issues in the ocean environment and the Minister was keen to hear about our work."
The Scottish tour also included stop-offs at Laphroaig distillery on Islay and HM Coastguard in Stornoway.