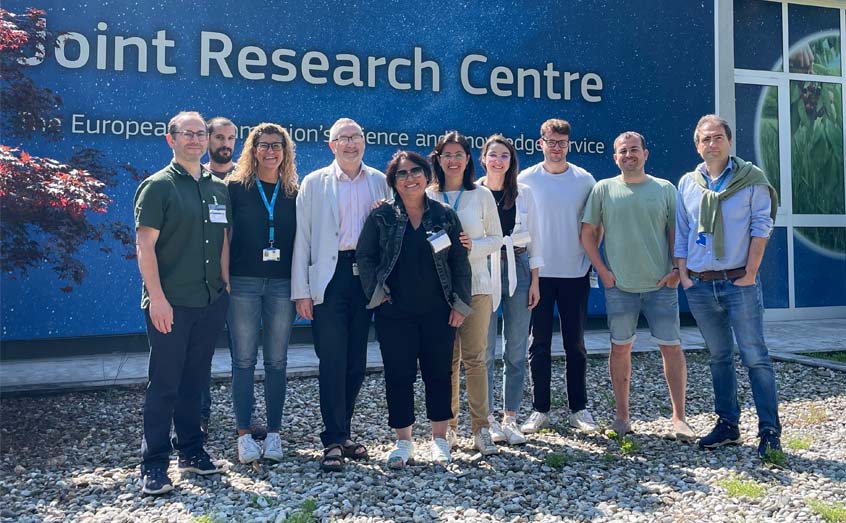 SAMS scientists past and present are part of an expert group formed to help plan Europe's future marine policy.
SAMS ecologist Dr Clive Fox recently attended a workshop at the European Commission's Joint Research Centre (JRC) in Ispra, Italy, along with nine other ecological modelling experts from around Europe. Among those present were former SAMS scientist Dr Natalia Serpetti, who is now with the JRC, and former SAMS PhD student Dr Jacob Bentley, who works for Natural England.
The aim of the workshop was to evaluate how changes in marine policy could affect the ocean food web. Considerations included nutrient run-off from the land, marine spatial planning and offshore renewables.
The group will develop predictive models of how the marine food web might react to different planning scenarios across Europe.
Dr Fox said: "Our aim is to build a suite of ecological models to provide advice throughout European seas. We have lots of smaller scale models some regional seas but we are looking at how to bring these together to provide more holistic advice to policy makers.
"The next step is to update existing models and then test all the existing models against possible policy changes and find out if there are common responses. In the longer term we'd hope to have a reliable and unified European seas model, but we're a long way off that at the moment."
Collaborations with EU-based scientists are less frequent since Brexit, but Dr Fox explained that intercontinental collaboration remains crucial in marine science.
"The ocean doesn't recognise borders or EU membership," he said. "The ocean and the creatures within are always on the move and we need to work together if we are to understand these changes.
"Collaboration with our European colleagues is as important as it ever was."