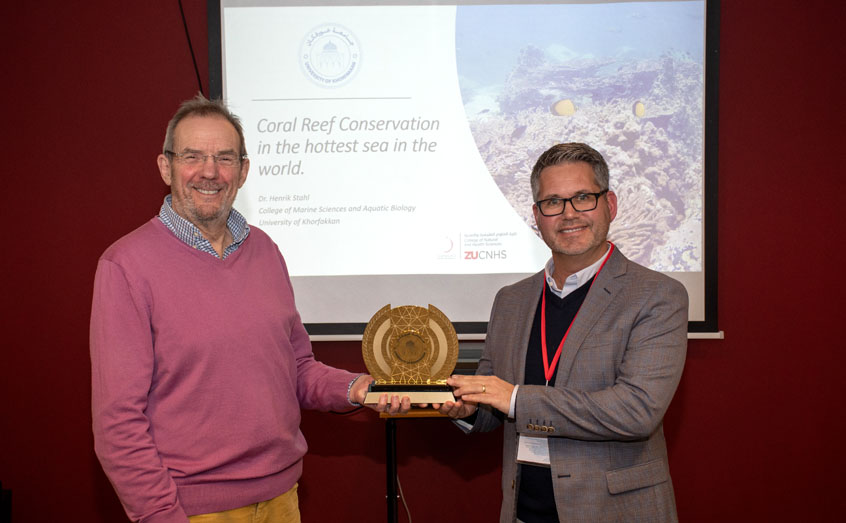 A former SAMS scientist was welcomed on his return to Oban as part of a fact-finding mission with colleagues from the United Arab Emirates.
Dr Henrik Stahl recently led a delegation from the University of Khorfakken on a visit to SAMS to view the facilities and research. The delegation was using SAMS as a reference institution, as they make plans for a new Khorfakken Marine Research Institute (KMRI) on the shores of the Gulf of Oman.
The visit also provided an opportunity for discussing potential future collaboration between SAMS and KMRI.
Dr Stahl was a marine biogeochemistry researcher at SAMS between 2007 and 2014 and during this time was at the forefront of research into carbon capture and storage. On his recent visit, he gave a seminar about the Gulf of Oman and plans for the new marine research institute.
As a token of partnership, Dr Stahl gave SAMS Director Prof Nicholas Owens the University of Khorfakken plaque, while Prof Owens gifted Dr Stahl a SAMS Ocean Explorer tartan tie.