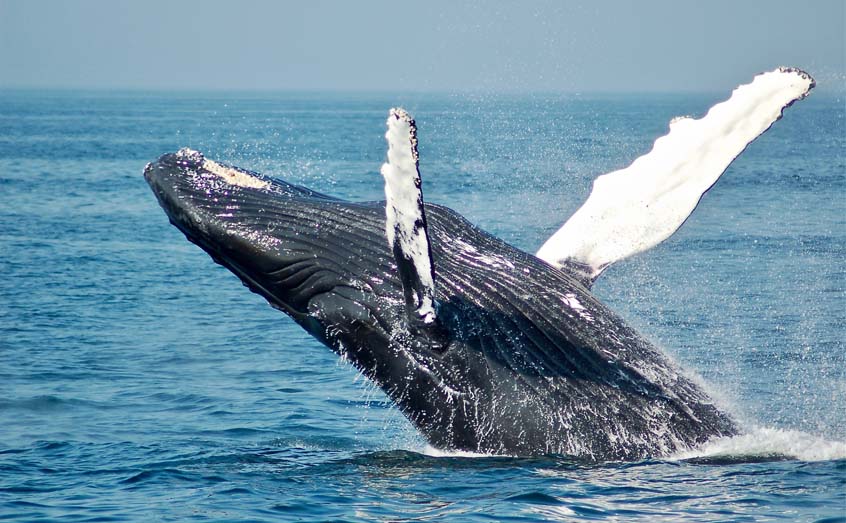 SAMS Director Prof Nicholas Owens has welcomed a landmark international treaty designed to safeguard marine life in the international waters that lie outside of any country's jurisdiction.
Known as the UN High Seas Treaty, the agreement has forged the framework necessary to set up protected areas to guard against risks from overfishing and potential deep sea mining.
Encompassing around 60% of the world's oceans, the so-called high seas are home to diverse ecosystems and marine life, much of which is yet to be discovered. However, as these regions are outwith any national jurisdiction, they have been largely unprotected from human expolitation and environmental impacts.
The new treaty was agreed in New York yesterday [Sunday] by 190 countries, after nearly two decades of diplomatic wrangling, but has still to be ratified.
Prof Owens, who is also chairman of the Partnership for the Observation of the Global Ocean (POGO), said: "This is a fantastic step forward for the future preservation of our ocean environment and I congratulate everyone who had a role to play in its development.
"The real test now is to see how the treaty will be implemented. Can we take advantage of this great example of global citizenship and translate this agreement into action? We need to look around the world at globally important initiatives that have proven to be effective in bringing about progress. We can learn from these initiatives, such as the Antarctic Treaty.
"There is still much to do and to agree on. For example, if 30% of the world's ocean is not going to be fished, how is that policed? I am, however, optimistic that we are on track to address one of the most pressing issues in global environmental protection."
While the treaty heralds broad agreement in principle, there are still questions marks over potential profits gained from marine resources, and where and how marine protected areas will be established.
Find out more here.