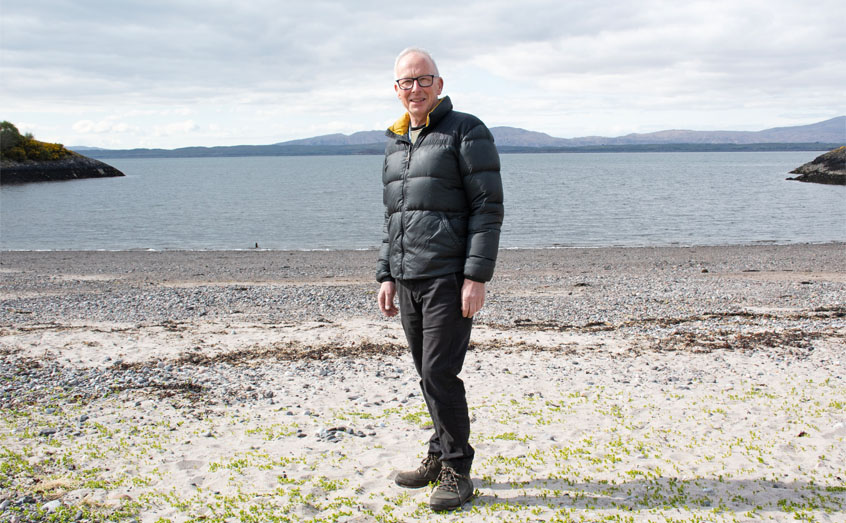 World-leading research on the occurrence and effects of marine heatwaves has helped a SAMS scientist to retain his place among the world's most highly cited researchers.
Prof Michael Burrows, a marine ecologist at SAMS, a partner of UHI, has been included on the Clarivate Highly Cited Researchers List 2023 for the fourth consecutive year.
Those included on the list have authored multiple research papers which rank in the top 1% by citations for their field(s) and publication year in the Web of Science over the past decade. Of the world's population of scientists and social scientists, Highly Cited Researchers are 1 in 1,000.
Prof Burrows was part of a collaboration that defined 'marine heatwaves' and has been investigating the effects of these events, which are becoming increasingly common because of climate change.
Marine heatwaves are defined as at least five consecutive days when sea temperatures are in the top 10% of temperatures for that day of the year. They can have devastating effects on ocean life, particularly corals and other species that are fixed in one location. Heatwaves also have an impact on aquaculture and fishing industries, which would benefit from accurate forecasting.
Prof Burrows has previously described the increased rate of marine heatwaves as a 'new normal'. He added: "If my papers are being well cited it means that the science community is awake to the threat posed by marine heatwaves, so that is clearly a good thing.
"We are seeing an increase in the occurrence and intensity of marine heatwaves all over the world, not just in the more tropical regions but also in our own local seas, with an intense 39-day heatwave in June and July 2023 that saw sea surface temperatures nearly three degrees Celsius higher than normal.
"We have seen marine heatwaves becoming more common as the years pass; this is not a one-off."
The list of Highly Cited Researchers 2023 includes 6,849 individual researchers from institutions in 67 countries and regions. More than a third of these are based in the US, followed by China (17.9%) and the UK (8.1%).
David Pendlebury, Head of Research Analysis at the Institute for Scientific Information at Clarivate said: "The Highly Cited Researchers list identifies and celebrates exceptional individual researchers whose significant and broad influence in their fields translates to impact in their research community and innovations that make the world healthier, more sustainable and more secure.
"Their contributions resonate far beyond their individual achievements, strengthening the foundation of excellence and innovation in research."