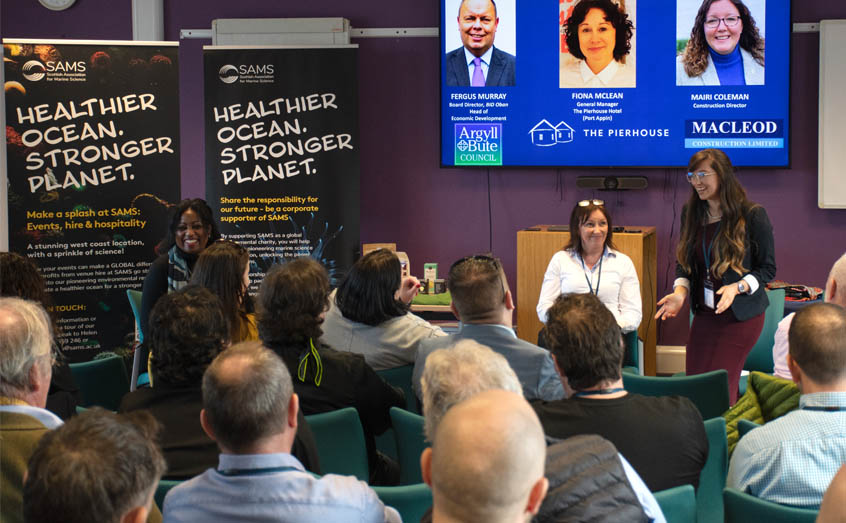 Delegates representing the blue economy, local government, research, construction and finance were among those attending an Institute of Directors (IoD) event held yesterday at SAMS.
The Scotland Built Environment, Blue Economy and BioTech forum brought together experts from a variety of sectors to discuss how Scotland – and particularly Argyll and Bute – can take advantage of the growing blue economy.
The event, organised by the IoD and venture capital company Maroon Invest Global, also sought to advance investment in sustainability and innovation in the Highlands and Islands through local business leaders in built environment, eco-hospitality, ecotourism, property, renewables, marine sciences and biotechnology.
Organiser Lisa Lambie said: "What an extraordinarily exciting, inspiring, and high value forum in Oban! Based on feedback from attendees, we are excited that it delivered in advancing innovation and investment in sustainability and climate in the built environment, renewables, biotechnology, ecotourism, biodiversity for our health and the health of our planet.
Among the speakers were Fergus Murray, Head of Development and Economic Growth at Argyll and Bute Council, and Prof Michele Stanley, SAMS Associate Director for Science, Enterprise and Innovation.