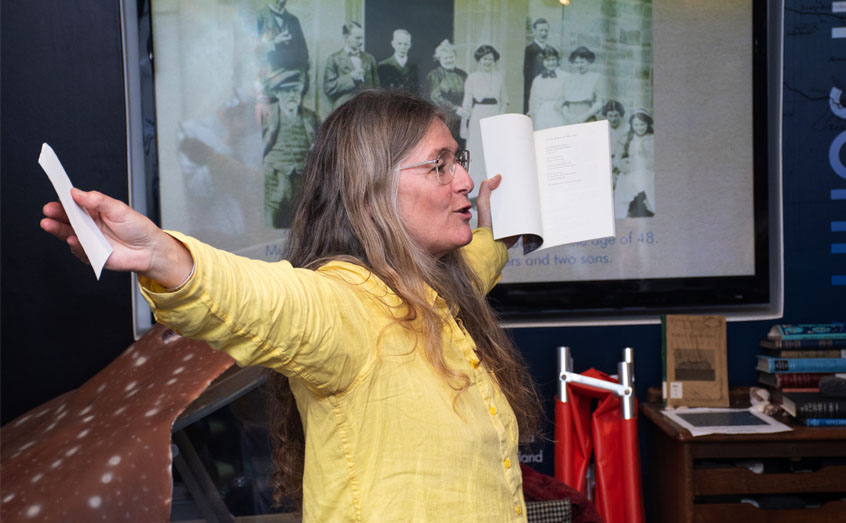 SAMS staff and visitors to the Ocean Explorer Centre were treated to a thought-provoking and entertaining poetry reading by Mandy Haggith at the launch of her book, Briny.
The collection reflects the UHI lecturer's passion for the sea, whether lapping the shores of the northwest Highlands where she lives, or afloat on the wild waters of the Minch. The poems throng with sealife, from barnacles to bow head whales, charting sailing passages and swims, drawing deeply on intimate lived experience of the marine world.
During the book launch, Mandy explained the importance of ecopoetry in inspiring people to better appreciate the environment around them.
Mandy teaches Literature and Creative Writing at UHI. Her previous publications include five poetry collections, a poetry anthology, a non-fiction book and five novels. She has been poet in residence at the Royal Botanical Gardens Edinburgh and Inverewe Garden, Wester Ross, and her first novel won the Robin Jenkins Literary Award for Environmental Writing.
Briny is currently on sale in our Ocean Explorer Centre.
Find out more at www.mandyhaggith.net