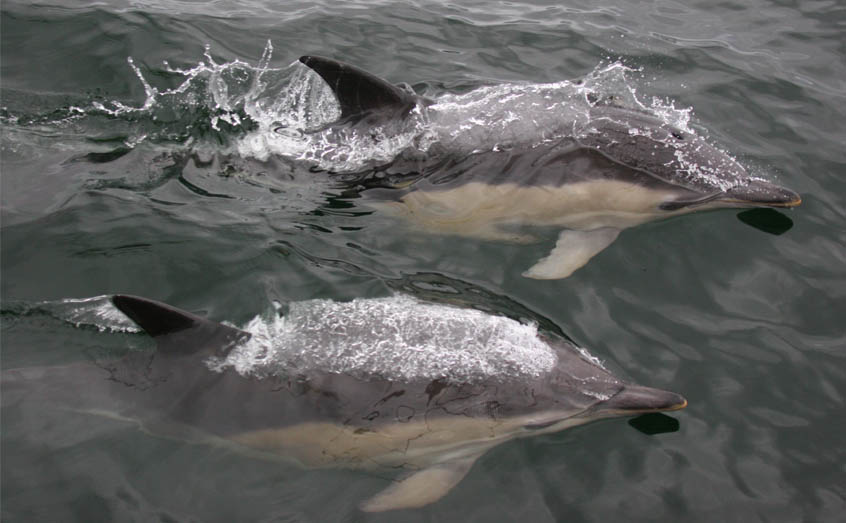 As marine life comes under increasing pressure from climate change, biodiversity loss and industrial impacts, SAMS has launched a marine biology pathway as part of its undergraduate offering.
From September this year, students on the BSc Marine Science at SAMS, a partner of UHI, can opt to specialise in marine biology. This is the third specialist pathway attached to the core degree programme, after Arctic studies and oceanography with robotics were added in 2007 and 2018 respectively.
To support the new marine biology pathway, students will also have the chance to join a fieldwork training course at the El-Quseir facility on the Red Sea where they can learn more about tropical reef ecology.
A new module in marine mammals and megafauna is also being introduced giving students the opportunity to explore the ecology and techniques needed to study large marine animals.
Degree programme leader Prof John Howe said: "We are proud of our BSc Marine Science degree, which has had a 100% satisfaction rating for three consecutive years in the National Student Survey.
"However, we are always looking to develop and adapt our offering and many students come to SAMS because of an interest in marine biology. Climate change is causing our ocean to warm, and we need to know how this will impact its biodiversity and overall health.
"We already have pathways for students to specialise in Arctic studies and oceanography with robotics, so marine biology was a natural addition.
"The core degree programme remains a holistic blend of physics, chemistry, biology and geology, ensuring our students are best equipped for a future in science."
The marine biology pathway offers in-depth knowledge on marine mammals and other megafauna, such as basking sharks, and seabirds. It aims to create a greater understanding of research study techniques for these species, such as photo-ID, line-transect distance sampling, passive acoustic monitoring, theodolite tracking, (satellite) tagging and tracking and necropsies.
Students will learn how these techniques provide data for animal population estimates, health monitoring and what scientists can gain by studying their behaviour.
The course will also teach an understanding of current threats they face from factors such as climate change, underwater noise, and entanglement in fishing gear and how science can provide advice to policy makers to secure the conservation of these species.
The BSc MArine Science degree at SAMS has been running since 2000. To find out more about study options at SAMS, visit: https://www.sams.ac.uk/study/undergraduate/
The new marine biology pathway coincides with the launch of the SAMS #WhaleTalk campaign (https://www.sams.ac.uk/whaletalk/), which will highlight the importance of long-term monitoring of marine mammals to better understand their populations, health and migrations.