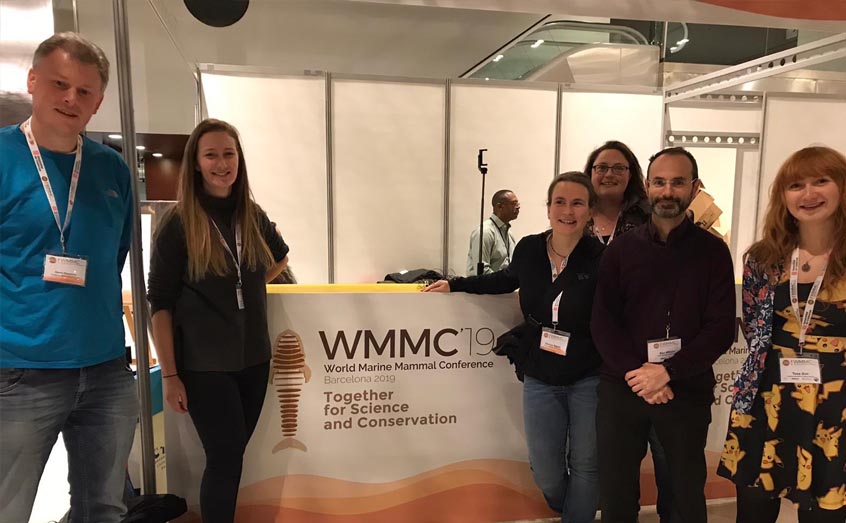 The marine mammals team at SAMS travelled to Barcelona in December to present talks and posters at the world's largest marine mammal conference.
The World Marine Mammal Conference brought together The European Cetacean Society (ECS) and The Society for Marine Mammalogy (SMM) to attract leaders in the field from every continent.
The gathering of interdisciplinary experts enabled discussion amongst marine mammal scientists and policy makers from more than 60 countries and was a key opportunity to foster international partnerships and collaborations.
The SAMS team, headed up by Prof Ben Wilson, included Dr Denise Risch, Dr Steven Benjamins, Dr Nienke van Geel and PhD students Charlotte Findlay and Texa Sim.
The scientists spoke on subjects ranging from acoustic deterrent devices (ADDs) and their effect on marine mammals to the future of the Bottlenose dolphins in the Sound of Barra.