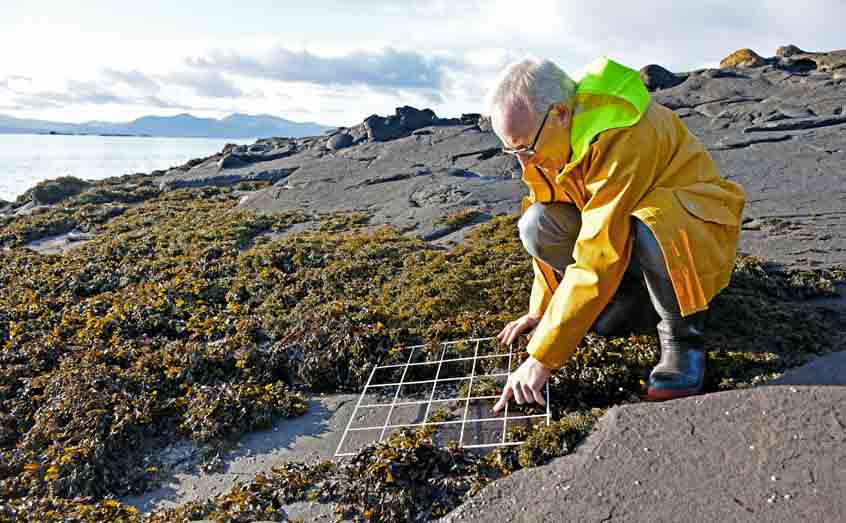 A marine ecologist from SAMS has been included on a list of the world's most influential climate scientists.
Prof Michael Burrows ranks 180th on the 'Hot List' of 1,000 scientists compiled by the Reuters news agency. The list considers the number of publications the scientist has produced, how many times these are cited and the impact they have in media and social media.
With 154 publications and 8,355 citations to his name, the University of the Highlands and Islands professor was also included last year on the Web of Science's Highly Cited Researchers list.
His current research looks at how populations of marine animals and plants are responding to changes in the marine environment over recent decades, and using this information to predict how those species might suffer or succeed in the face of ongoing climate change.
Part of an international team of ocean scientists that coined the term 'marine heatwave', Prof Burrows also charts the warming ocean using data collected on the rocky shores around SAMS.
Prof Burrows said: "Climate change is a global issue, so it is necessary to work with many researchers from all parts of the globe. I've been fortunate to collaborate with some outstanding scientists who are working hard to help us understand how our world is changing – and how quickly these changes are happening."
This spring has already been a landmark moment in Prof Burrows' career, as it marked 30 years of working at SAMS.