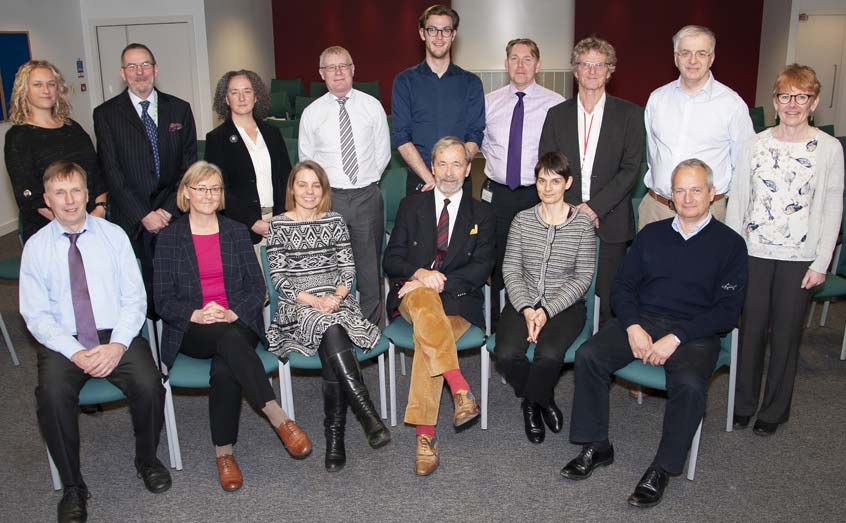 Seven new trustees selected from across the research, policy, science communication and philanthropic sectors will add a broader range of expertise to the Scottish Association for Marine Science (SAMS) governing council.
Selection of new governing council members has taken into account the changing research funding landscape and boosted the membership on council to 11 people, covering a range of expertise.
The appointments were ratified at the recent SAMS' annual general meeting. The new-look governing council will be responsible for guiding the institute's operations and research strategy.
The new trustees are: Prof John Baxter, former principal marine adviser at Scottish National Heritage; Sarah Brown, marine planning consultant; Prof Colin Brownlee of the School of Ocean and Earth Science, University of Southampton and former director of the Marine Biological Association; Lisa Chilton, head of fundraising at the University of Aberdeen Development Trust; Prof Ailsa Hall, director of the Sea Mammal Research Unit at the University of St Andrews; Dr Deborah McNeill, Director of the Glasgow Science Festival; and Susan Watts, a former BBC journalist now working in freelance science communications.
They join Ian Dunn, Mark Batho, Hazel Allan and Professor Sandy Tudhope on the governing council.
SAMS Director Prof Nicholas Owens said: "SAMS needs to have a broad range of talents and skills at the top level of governance to help guide us through an ever-changing research environment.
"I am delighted we have a multi-skilled team that will bring fresh, new ideas to SAMS, which has been at the forefront of marine science research for 134 years.
"I welcome the new trustees to SAMS and look forward to working with the new-look governing council."
The SAMS annual general meeting also marked the end of six years at the helm for Prof Geoffrey Boulton as SAMS president.
Prof Boulton, a former Vice Principal of the University of Edinburgh, said: "The new council represents another step in creating a strong, responsible and energetic single governing body for SAMS, to replace the former, divided governance model of council and board.
"The role of the new governing council will be vital in ensuring that SAMS' financial recovery continues onto a healthy, sustainable level, and that SAMS is both ambitious and effective as part of the global battle for a healthy marine environment and in supporting Scotland's marine priorities and those of its coastal communities. I wish the new Council and SAMS fair winds and following seas."