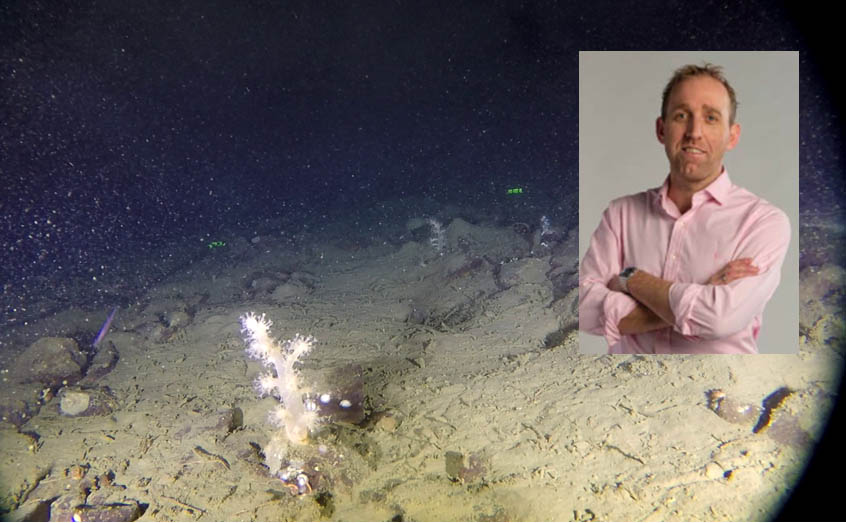 SAMS has appointed a new professor to lead its Seafloor Ecology and Biogeochemistry research group.
Deep-sea ecologist Andrew K. Sweetman has a strong research focus on the impact of anthropogenic stressors on shallow and deep-sea benthic ecosystems.
He holds a PhD in deep-sea ecology from Germany's Max Planck Institute for Marine Microbiology and over the past 12 years has generated more than £10 million of research funding and led/co-led 27 research projects.
Welcoming Prof Sweetman to SAMS, Director Prof Nicholas Owens said: "Prof Sweetman comes to SAMS with considerable expertise and experience in deep-sea investigation and we are delighted to have a scientist of his calibre in our research team.
"Throughout its history, SAMS has had a focus on the deep sea and, through Prof Sweetman's work, we will continue that tradition."
Prof Sweetman's diverse portfolio of work has included assessing the effects of i) invasive species (and their removal) on benthic biogeochemistry and ecosystem functioning, ii) aquaculture on deep-sea fjord ecosystems, iii) carbon dioxide release from carbon capture and storage (CCS) reservoirs on continental shelf ecosystems, iv) mine-tailings deposition, massive sulfide and polymetallic nodule mining on deep-sea ecosystems, v) global warming on polar ecosystems and vi) synergistic climate change stressors on shallow and deep-ocean systems.
He has also been leading projects to assess the importance of jellyfish blooms in the biological C-pump, and the effect of dead jellyfish (from jellyfish blooms), wood and kelp material on deep-sea benthic environments.