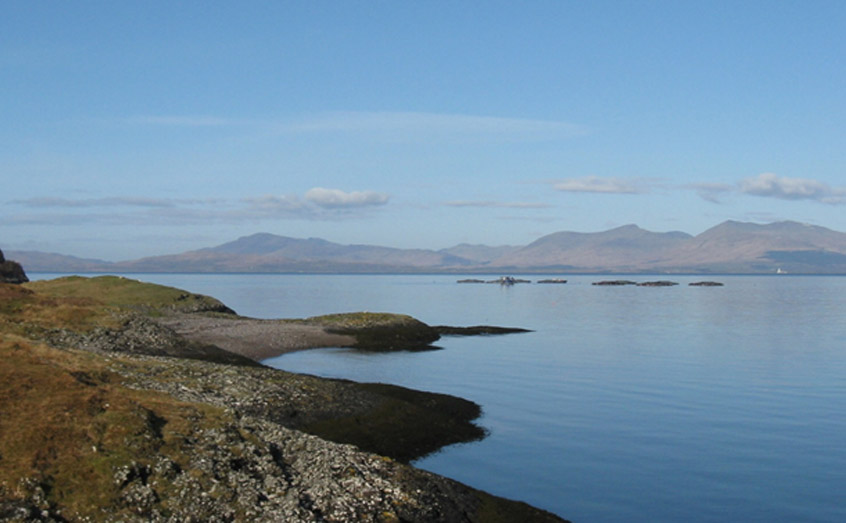 A new PhD project at SAMS will investigate sea lice populations off the west coast of Scotland and help forecast their movement and abundance.
The project is one of four announced by the Scottish Aquaculture Innovation Centre (SAIC) at this week's Aquaculture UK event in Aviemore. SAIC said it was funding the four positions - the first time it has done so – in order to tackle areas of priority research in the industry.
On SAIC's announcement of £180,000 of funding to support the new PhD programme worth over £500,000, Fergus Ewing MSP, Cabinet Secretary for the Rural Economy and Connectivity, said: "Increasing the supply of talented scientists with an understanding of the commercial realities of farming fish and shellfish in Scotland was one of our key aims in setting up SAIC. Scotland needs to grow a talented workforce skilled in the science, biology and applied research that these four projects represent. I am delighted that four new PhD students will embark on industry-relevant research to help improve production capacity."
The new PhD project at SAMS, in collaboration with Marine Harvest Scotland and Marine Scotland Science, will investigate sea lice populations on fish farm sites on the west coast of Scotland, and approaches to forecasting their abundance. The Data Lab will partly fund the project.
Parasitic sea lice pose a persistent challenge to the salmon aquaculture industry, with both ecological and economic impacts. Developing a better understanding of their population dynamics, the factors leading to outbreaks, and improving methods of control are a current priority for industry, regulators and academics. Chemical treatments and 'cleaner fish' are used to remove lice from farmed fish. However, detection of juvenile lice is difficult due to their small size, which can result in delayed treatment after infestation has become established. This can mean treatment rates, with associated increases in cost and environmental impacts.
Dr Tom Adams, who will supervise the PhD, said: "This project will link the outputs from computer models, describing coastal currents and potential dispersal of sea lice in Scottish waters, with models of lice population dynamics on aquaculture sites themselves.
"At the present time, we are able to forecast physical conditions (meteorology and current patterns), and resulting dispersal patterns of larval lice, but a lack of site data has limited understanding of lice population dynamics.
"Over the last year, Marine Harvest has published this data on a monthly basis for their sites. Working with this data will allow development of a predictive model for lice abundances, including environmental and management factors. This opens the door for a tool that may be used to forecast lice abundances at sites across the region. It will also help industry and regulators to understand and better manage the parasite.
"Development and validation of such a model will represent a huge leap forward in terms of our understanding of the parasite. It could also offer huge benefits in the longer term, allowing reduced treatment costs and lower environmental impacts".
For more information, or to apply for the SAMS position, click here.