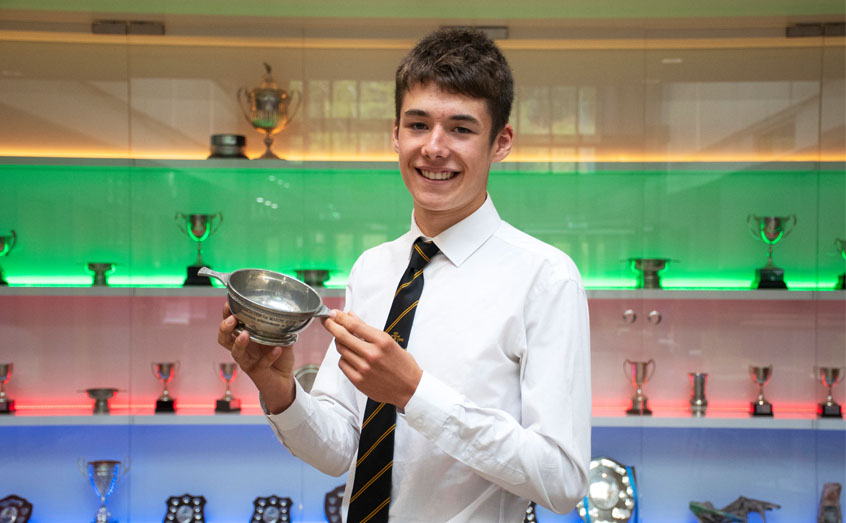 A star student at Oban High School has been awarded the SAMS Prize for Outstanding Achievement in Science.
Ewan Dowd gained A1 grades in all seven of his National 5 exams this year, winning the fourth year prizes for chemistry, biology and English at the recent school prizegiving.
Having also performed well in physics, Ewan was awarded the SAMS prize, a quaich that was first presented in 2005 and is open to all year groups.
The school's Principal Teacher of Science Iain Fulton said: "When we are deciding on who will receive the SAMS Prize for Outstanding Achievement in Science, we look through all the results across the sciences and Ewan's name kept coming up.
"He had excellent results across all three sciences and is a very worthy winner."
While he hasn't decided on a career path, Ewan said he would be keen to pursue 'something physics related'.
SAMS Director Prof Nicholas Owens said: "Congratulations to Ewan on his award. To have excelled across all three sciences is a major achievement.
"As the world looks increasingly to science for answers to major global events, it is crucial that we have bright young minds coming into research and bringing with them fresh ideas and new perspectives.
"I wish Ewan the best of luck in his future studies."