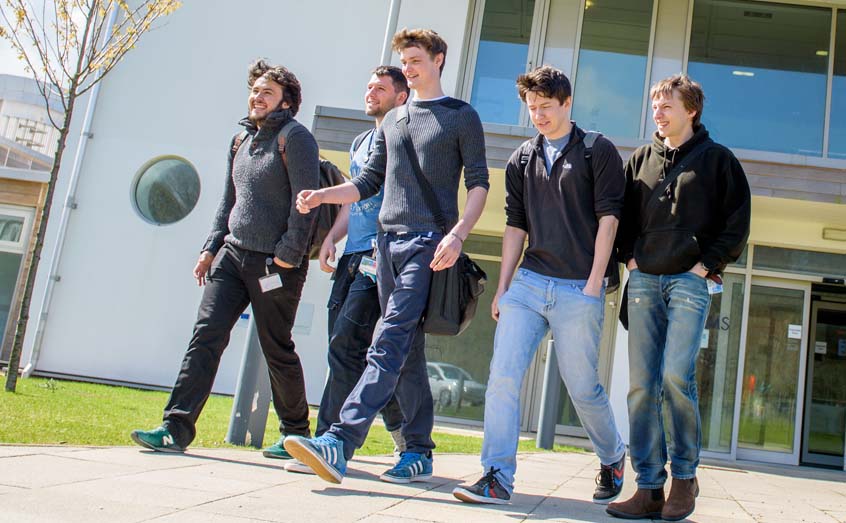 Postgraduate students at the University of the Highlands and Islands (UHI), of which SAMS is a partner, have rated their study experience as the best in Scotland in a UK-wide survey for the second year in a row.
UHI received a score of 92% student satisfaction in the 2023 Postgraduate Taught Experience Survey. The result means that UHI achieved the highest rating of any Scottish university and has been ranked third out of the 101 participating institutions across the UK.
Coordinated by Advance HE, the Postgraduate Taught Experience Survey invites students to have their say on taught postgraduate university programmes. Students are asked about areas including teaching, assessment and support.
Almost 90 students from across UHI completed this year's survey. Respondents rated UHI particularly highly for teaching, assessment and organisation. Three UHI courses received 100% overall satisfaction scores: its MLitt in Viking studies, MEd tertiary and higher education and MA in contemporary art and archaeology.
Commenting on the results, Dr Iain Morrison, Dean of Student Experience, said: "For the second year running our postgraduate students have told us that they are the most satisfied with their experience in Scotland. To also be ranked third in the UK from 101 participating institutions is quite remarkable and reflects the expertise of our wonderful staff and the focus we place on individual student needs. The message is clear from those who know best: if you are thinking about studying a postgraduate qualification, think UHI!"
Students' Association President William Campbell added: "I welcome the results ranking UHI first in Scotland and third overall in the UK for student experience in the Postgraduate Taught Experience Survey. They show the dedication and hard work that students and staff have put in for this recognition.
The Students' Association believe in the power of the student voice. This achievement is a testament to the fact that, when students put their perspectives forward and when they give feedback, their needs are met, leading to a truly transformative educational experience. This achievement is not only an accomplishment for UHI but for the diverse student body and supportive staff who encourage collaborative and innovative work, making UHI a truly exceptional place to study.
Congratulations to UHI and everyone who has made this achievement possible and a special congratulations our student body who completed this survey allowing for their voices to be heard."
UHI's postgraduate courses reflect the environment, culture and heritage of the Highlands and Islands, Moray and Perthshire and are often linked to academic research carried out by its staff and students. They cover subjects including sustainable development, algae biotechnology and history and archaeology of the Highlands and Islands. Courses are taught locally from UHI's regions and are also available to study online across the world.
Places are available to study from September 2023. To apply, visit UHI's course list and use the 'apply' tab.
More information about the Postgraduate Taught Experience Survey.