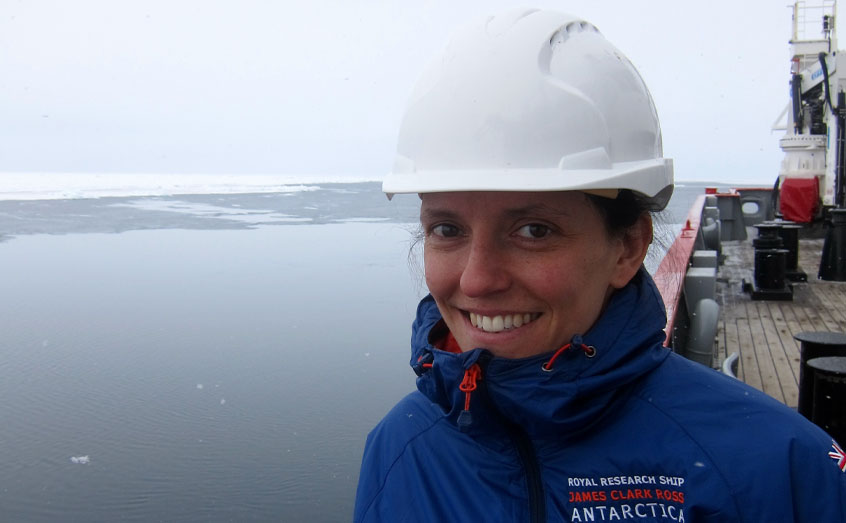 A SAMS researcher tipped to become a leading authority on nutrient biogeochemistry has joined an exclusive group of scientists after receiving a Challenger-Woodward Fellowship from the Challenger Society.
The award recognises Dr Robyn Tuerena's work on nutrient cycling and biogeochemistry and comes after she was nominated and accepted by established fellows. The fellowship, which includes a research grant of £2,000, is awarded on a biennial basis to a scientist for their achievements and promise.
Dr Tuerena's fellowship was announced as she spoke at the opening event of the recent virtual Challenger Society Conference.
"I was really touched that someone had thought about nominating me," said Dr Tuerena, who is currently collaborating with fellow SAMS scientists to assess changes in the Arctic marine environment and how this affects the productivity there.
She is also investigating nitrogen fixation in the sub-Tropics and has a PhD student starting next month to support this work.
Prof Claire Mahaffey, from the Department of Earth, Ocean and Ecological Sciences at University of Liverpool, was one of three collaborators who nominated Dr Tuerena.
She said: "Overall, Robyn has incredible expertise in a broad range of topics in nutrients, carbon and stable isotopes, from the laboratory setting, to at sea analysis to local and global synthesis and interpretation.
"Robyn is also able to identify previously unseen problems in nutrient dynamics, or challenge current paradigms, thus, building her own novel and creative research pathway through nutrient biogeochemistry.
"We were delighted when Robyn secured a permanent Lectureship in Nutrient Biogeochemistry at SAMS. With this new leadership role, accumulation of knowledge, expertise, collaborative network and novel research direction, we have no doubt that Robyn will become a leader in nutrient biogeochemistry certainly in the UK but likely internationally."
This £2,000 Fellowship is made possible by a generous gift from Society Honorary Life Member, Malcolm Woodward.