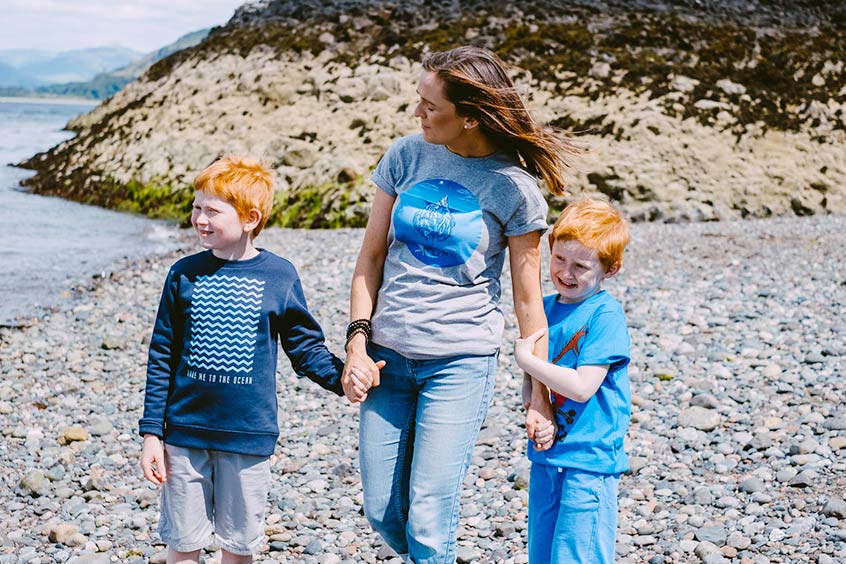 People who care about our marine environment can now wear their ocean hearts on their sleeves, as the Scottish Association for Marine Science (SAMS) launches a range of clothing to promote Earth's largest ecosystem.
As we approach the UN Decade of the Oceans (2021-2030), SAMS is highlighting the marine environment through its research, education and outreach activities. This latest project sees the opening of an online shop, selling environmentally-friendly t-shirts, hoodies and bags displaying positive ocean images and messaging.
The venture into clothing is driven by a need to increase awareness of our environment and to promote marine science research among new audiences.
Dr Anuschka Miller, Head of Communications at SAMS, said: "We believe marine science is in fashion and we wanted to give others a chance to express that.
"We also think clothing could for some become an entry-level into marine science.
"Fashion can be a good-looking reminder about important issues. We are constantly bombarded with powerful marketing messages and easily forget even the most important messages if they are not regularly and powerfully repeated.
"We hope that people will start to literally wear their ocean heart on their sleeve, and in doing so will also support our marine science research and education."
Items can be viewed at www.oceanexplorershop.co.uk and there is free standard delivery on orders made this weekend (Friday to Sunday).
SAMS also hosts design and textiles company Crùbag, run by SAMS UHI graduate Jessica Giannotti. Crùbag merges ocean science and art to create one-of-a-kind print designs and sustainable luxury accessories to raise awareness of our oceans.