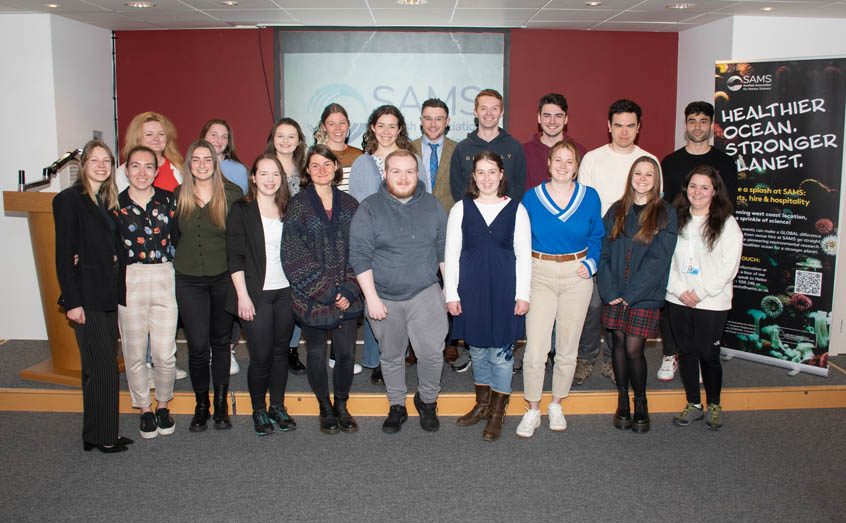 Marine science academics of the future took to the stage to present topics as diverse as seaweed, shellfish poisoning, microplastics, marine mammals and the Arctic ocean at the annual SAMS student conference.
The fourth-year undergraduate students at SAMS, a partner of UHI, gave presentations on their dissertation topics to an audience that included seasoned research scientists. The students are part of institute's BSc Marine Science, or associated degree streams in Arctic Studies, or Oceanography with Robotics.
The conference, held on Tuesday, 25th April, allowed students to practice their presentation skills. Following a 12-minute seminar, the students successfully fielded questions from lecturers in the audience.
Prof Bhavani Narayanaswamy, who leads the H4 dissertation module on the BSc programme, said: "This is a really superb group of students and it was wonderful to see them present a great diversity of marine science topics covered.
"It's possible that we had the future leaders of marine science in the room today and judging by the standard of presentations, the future is in good hands."
To find out more about undergraduate study at SAMS, see: https://www.sams.ac.uk/study/undergraduate/