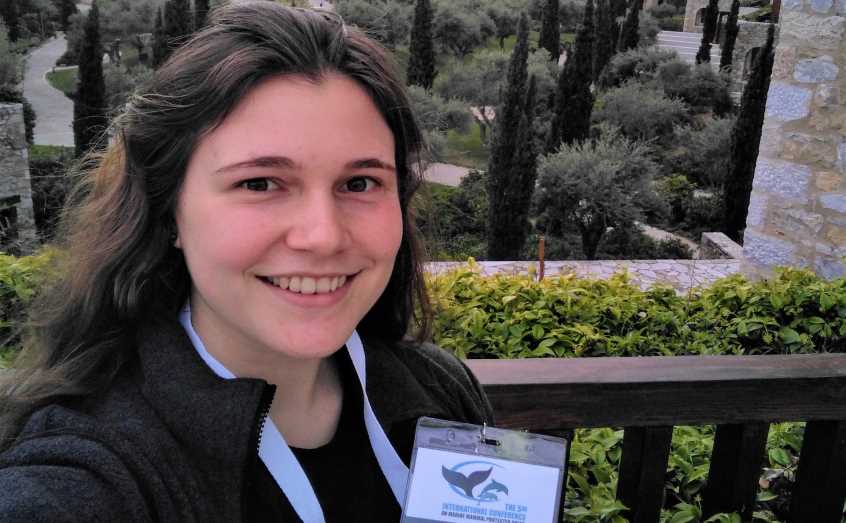 An ocean enthusiast from Germany has been named student of the year at Oban's Scottish Association for Marine Science (SAMS) UHI.
Nadja Hohenadl won the award after making an 'outstanding' contribution to student life. In the past year, the 23 year old became one of SAMS UHI's first student ambassadors, performed the role of class representative and chaired the student diving club.
The third year student, who is specialising in Oceanography with Robotics as part of her degree, was also praised for her academic achievements despite the pressures of COVID-19 lockdown. She will now be considered for the overall University of the Highlands and Islands Student of the Year prize.
Nadja said: "I am very proud to have been chosen as the SAMS UHI Student of the Year 2020; it is a great honour. SAMS is a loved and family-like place to me, and I believe there is no better place to study the world's oceans.
"The past year was challenging as lockdown measures came into force, but quarantine and studying from home showed me a different perspective on the fast-paced world we find ourselves in. The staff and wider SAMS community has been very supportive and I want to thank them all for making this time unforgettable."
As one of the first SAMS UHI Student Ambassadors, Nadja has helped to promote SAMS UHI and the BSC Marine Science programme by sharing her passion for the marine environment. In this role, she attended careers fairs and school events and presents at open days.
Marine Science BSc programme leader Dr John Howe said: "Nadja is nominated for university undergraduate student of the year due to her outstanding contribution to student life at SAMS and her excellent academic performance. It is no mean feat to balance social and the academic life, but Nadja has achieved this with remarkable poise and good humour.
"Nadja joined the BSc Marine Science programme in 2018 and immediately made an impact as a student who asked the difficult questions, volunteered to help out at open days and evening events and even became heavily involved in student clubs and societies."
Shona Magill, SAMS UHI Head of Student Services, said: "Nadja is creative and brings boundless enthusiasm to everything she does. She is, no doubt, both an incredible asset to SAMS UHI and a delight to have on campus."
For more information about undergraduate study at SAMS UHI, see: https://www.sams.ac.uk/study/undergraduate/