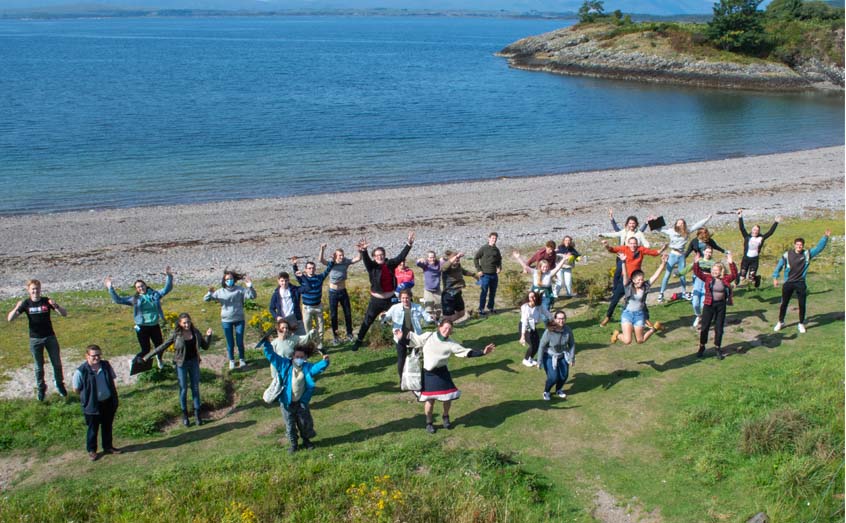 Students returned to class this week for the first time in 18 months as the 2021-22 academic year got underway at the Scottish Association for Marine Science (SAMS) UHI.
While the new first year cohort were learning all about their new university, induction week was also a chance for the second year students to see where they had been studying for the past year. Most had never been to the Dunstaffnage site because of the Covid-19 lockdown and lectures during their first year were delivered online.
Marine science BSc programme leader Prof John Howe said: "This is a very exciting week for staff and students alike, after an absence of teaching on site for a year and a half.
"Our incredible lecturers did a fantastic job over the previous academic years by giving continuity through distance learning. Their efforts were reflected in a 100 per cent satisfaction rating in the recent National Student Survey.
"However, we welcome a return to face-to-face teaching, which will allow our students to enjoy the full SAMS UHI experience. There are still challenges ahead and the safety of students and staff is of paramount importance to us. Lectures will be conducted in line with current government Covid guidance and best practice."
Eddie Cantley, a second year student at SAMS UHI, said: "It's a really big moment starting our learning on site after the most epic build up. I couldn't feel more enthused and excited about the return of face-to-face teaching and the journey ahead."
The new first year cohort has 17 students, coming to Oban from the US, Canada and across the UK.
SAMS UHI is an academic partner of the University of the Highlands and Islands.
For more student information, including links to local campus info, various support during your studies and getting involved in student life, visit: www.uhi.ac.uk/students