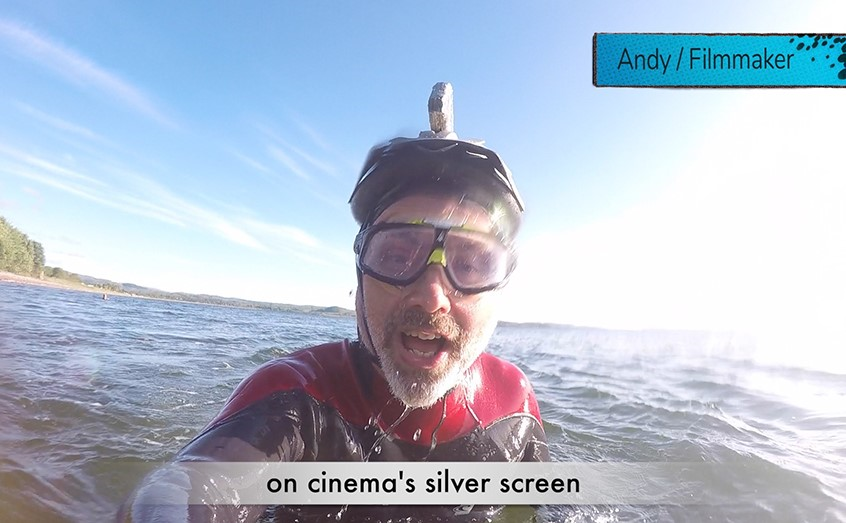 Staff from SAMS have teamed up to help inspire thousands of people to rethink what the ocean means to them.
For World Oceans Day 2020, on Monday, June 8, 16 staff members filmed themselves reciting a line from a poem 'Why we love the Ocean' by communications and media officer Euan Paterson.
Contributors were encouraged to film in a seaside location but some went to great effort to deliver the perfect line; Dr John Howe recited his line from his kayak in Loch Etive and filmmaker Andy Crabb, who edited the video clips togather, recorded a Jaws-inspired shark scene to deliver his words.
Mr Paterson said: 'We were keen to mark World Oceans Day, even from lockdown. Our staff and students are fortunate enough to live and work beside the ocean, so it was something we could organise whilst respecting the lockdown guidance.'
Within 24 hours, the video, running to 1m 29s, had attracted more than 5,500 views.
Mr Paterson added: 'We're delighted with the response we've had to the video from around the world. The ocean knows no borders, it's everyone's concern, so it's great to be part of a global event that encourages people to assess their relationship with that environment."
The global World Oceans Day movement is calling on world leaders to protect 30% of the world's ocean by 2030 - a campaign called 30x30.
Find out more at https://worldoceansday.org/
Why we love the Ocean
A vast and open wilderness that we long to explore,
of which we know so little and seek to find out more.
Its crashing waves and swelling tides, commanding our respect,
yet a world on the brink, its our mission to protect.
An abundance of creatures, so many we've never seen,
while others have made it big on cinema's silver screen.
A blue whale is the world's largest, you've probably all read it,
but tiny ocean algae make oxygen; trees get all the credit.
So many wonderful animals that should be better known, it's odd,
that we know little about the fastest, most abundant, modest copepod.
On a planet divided by nations, it works to serve us all,
no checkpoints between an ocean current's constant rise and fall.
From the poles to the equator, it connects everything,
Its sights, sounds and smells, some even say it sings.
The air we breathe, the food we eat, our sense of place on land,
The ocean gave us everything that we ever could demand.
So a little lockdown thank you on World Oceans Day,
to this precious global resource that we're working to keep that way