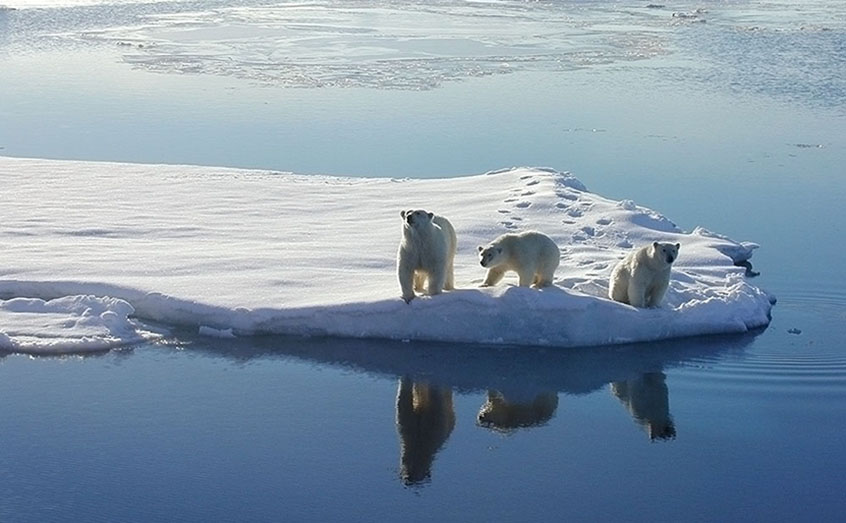 SAMS researchers will join Scotland's First Minister Nicola Sturgeon in addressing the Scotland and the New North forum at the Edinburgh's Assembly Rooms next week.
The conference, organised by the Arctic Circle and the Scottish Government, will explore environmental issues, transport, energy solutions and other issues in the face of a changing Arctic region.
SAMS will be represented by speakers Prof Mark Inall, who is also Director of the Scottish Alliance for Geoscience, Environment and Society (SAGES), and Knowledge Exchange Manager Dr Raeanne Miller, who also represents the European-funded Arctic climate project Blue-Action.
SAMS scientist Dr Finlo Cottier will have an exhibition at the event, promoting SAMS' leading Arctic science and the education provision on Arctic studies through the University of the Highlands and Islands.
Ólafur Ragnar Grímsson, Arctic Circle chairman and former President of Iceland, will welcome delegates to a reception on Sunday evening and will hand over to Dr Alasdair Allan MSP, Scotland's Minister for International Development and Europe.
The First Minister will speak on Monday morning as the first of a series of opening speeches from representatives of Arctic nations.
The forum will conclude on Tuesday afternoon.