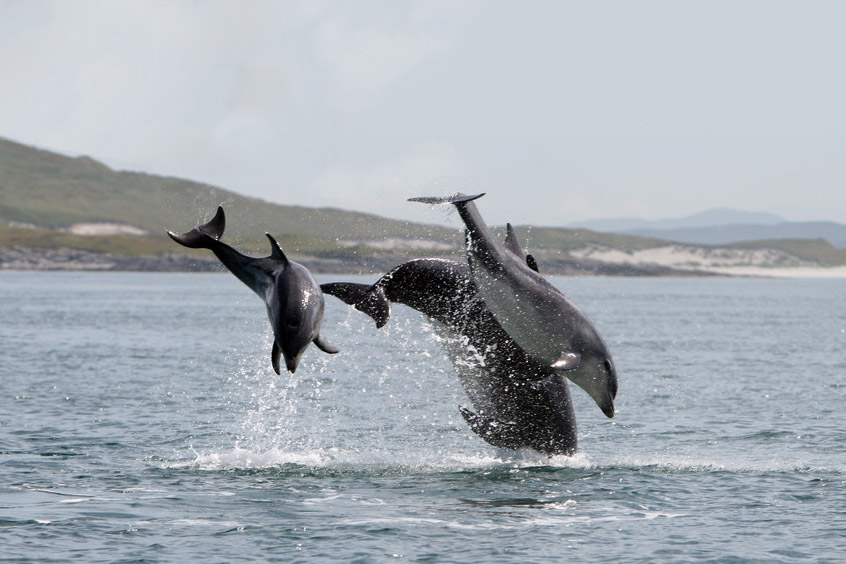 SAMS Director Prof Nicholas Owens has welcomed a five-year funding package for Scotland's marine science partnership.
The Marine Alliance for Science and Technology for Scotland (MASTS) is a consortium of marine science organisations, including SAMS, and represents the majority of Scotland's marine research capacity.
The Scottish Funding Council has this week announced a £5m funding package until 2022, allowing the organisation to continue its work, which includes representing Scottish marine research on the world stage and encouraging better communication, collaboration and co-ordination within the marine research community.
Prof Owens said: "Since it was established in 2009 MASTS has helped pool the world-class marine science research in Scotland. This has subsequently helped Scottish research to be influential internationally and has given us a voice within the European Union.
"News of a second phase of funding until 2022 should be welcomed by the research community. We are currently facing an unprecedented time of rapid global warming and climate change and understanding the effect on our oceans is critical to helping us plan ahead. MASTS, as a collective of Scottish marine research, is an important voice in this global discussion."
The MASTS community includes the majority of Scotland's research capacity, including the universities of Aberdeen, Glasgow, Edinburgh Napier, St Andrews, Stirling, Strathclyde, Heriot-Watt, and the Highlands and Islands, as well as SAMS and Marine Scotland.
MASTS' initial budget was £17.9million, augmented by £57.5 million in contributions from members, and since then it has attracted a further £48.7 million.
The group brings together expert advice and ground breaking research from across the country, and has fostered links with a wide range of marine based industries. MASTS also has a graduate school, which currently has 47 students, and 31 alumni.
MASTS executive director Professor David Paterson said of the funding announcement: "This support recognises the importance of the marine environment and the successful work of MASTS to support the research, policy and management essential to the Scottish government's desire to maintain clean and healthy seas."