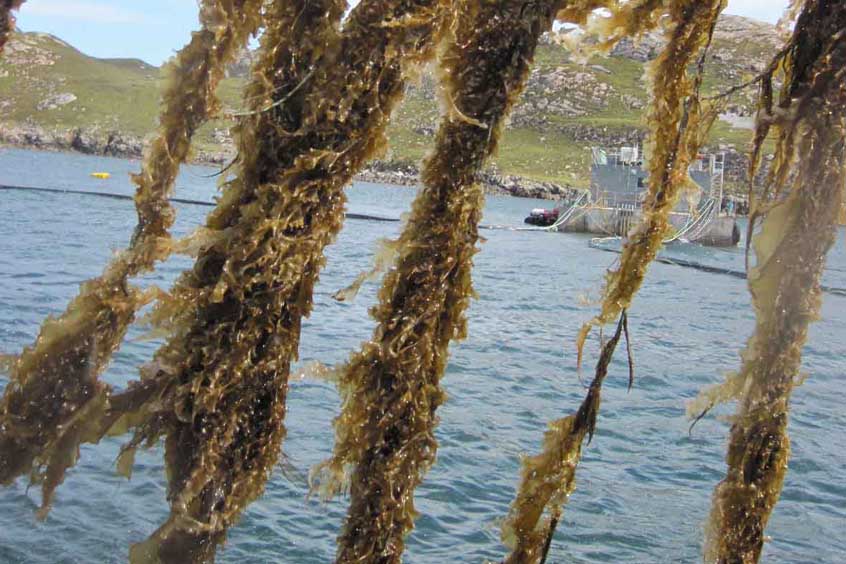 Could fishing vessels fill the role of harvesters in a future Scottish seaweed industry? That's a question SAMS researchers will attempt to answer in a bid to explore the potential gains from seaweed.
Regional development agency Highlands and Islands Enterprise (HIE) has enlisted SAMS expertise to assess the availability of kelp and whether wild harvesting on a larger scale would be viable.
As part of the investigation, SAMS will look at the economic feasibility of wild seaweed harvesting as a potential diversification opportunity for fishermen.
Lead researcher on the project, SAMS marine ecologist Prof Mike Burrows said: "We will initially create maps covering Scotland's coast in order to assess overall quantities of seaweed. The assessment will consider combinations of seabed depth, wave conditions and water clarity, which are most likely to favour abundant seaweed. Surveys of smaller areas by divers and by seabed video and acoustic methods will follow later this summer, giving us an indication of potential yields for harvests.
"We are also collecting the necessary information on growth and recovery of seaweed after harvesting, as well as assessing the sensitivity of other species that depend on seaweed for their habitat, to ensure that seaweed removal can be managed as sustainably and with as little damage as possible. Finally we are looking at how the activity can be effectively licensed and the potential economic benefits the industry could bring."
James Cameron, HIE's head of life sciences, said: "Many small to medium enterprises are already using seaweed in products ranging from food to cosmetics to pharmaceuticals. We believe it could develop into a much bigger industry for Scotland, which has a large supply of seaweed around its coast line.
"This project will investigate if seaweed harvesting, the Laminaria genus in particular, may be a significant opportunity for fisherman in the sea fisheries sector to diversify as happens in other countries.
The project will involve mapping the seaweed abundance around the coastline and identify potential harvesting sites. It will also include extensive environmental assessment work and an investigation into the information needed to obtain a harvesting licence.
"The results of the project will be published and made available to any business looking to apply for a seaweed harvesting licence."