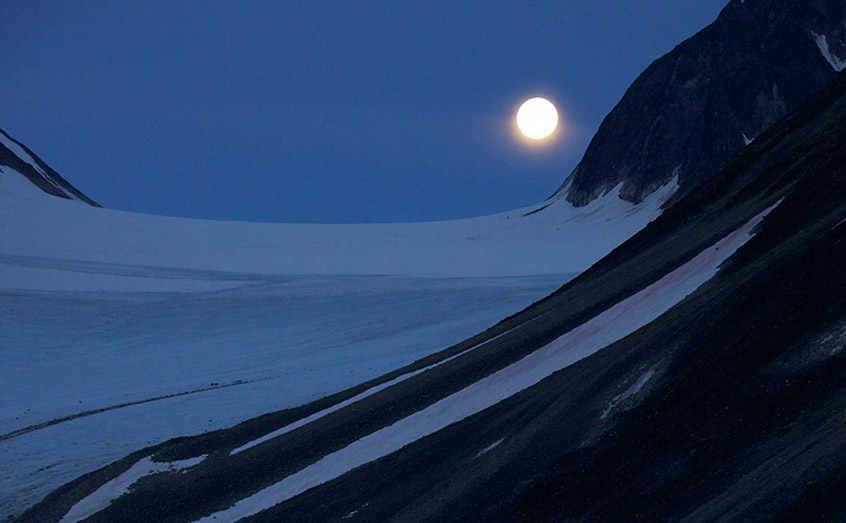 Scientists from SAMS are hoping to shine a light on the polar night as they join a Norwegian-led cruise today (Thursday) to the Barents Sea.
The expedition is the first of three Arctic cruises this year, a series of voyages integral to the success of the ArcticPRIZE project, which aims to give a year-round picture of biological, physical and chemical changes in the Arctic from season to season.
The two-week cruise will require the ability to work at night, whatever the hour. At this time of year in far northern latitudes, the polar night is continuous.
The team on board the RV Helmer Hanssen will also deploy robotic gliders, autonomous underwater vehicles that will take oceanographic measurements such as temperature, depth, salinity and oxygen for months after the cruise has returned to Tromso.
Professor Finlo Cottier of SAMS, who leads the project, says relatively little research has been done in the Arctic in winter.
"If you look at the distribution of time spent in places like the Barents Sea, it's very, very biased towards summertime. It's a much more pleasant experience in the summer," he said.
"There are big gaps in our knowledge in the winter and particularly in the transition from winter into spring. That's a really important time when the light reappears, when growth in the water takes place."
The researchers will return to the Arctic in April to observe the arrival of the spring bloom and then again in June, when they can expect 24-hour sunshine.
ArcticPRIZE is one of four projects funded by the Natural Environment Research Council's Changing Arctic Ocean programme. For more information on these projects visit https://www.changing-arctic-ocean.ac.uk/