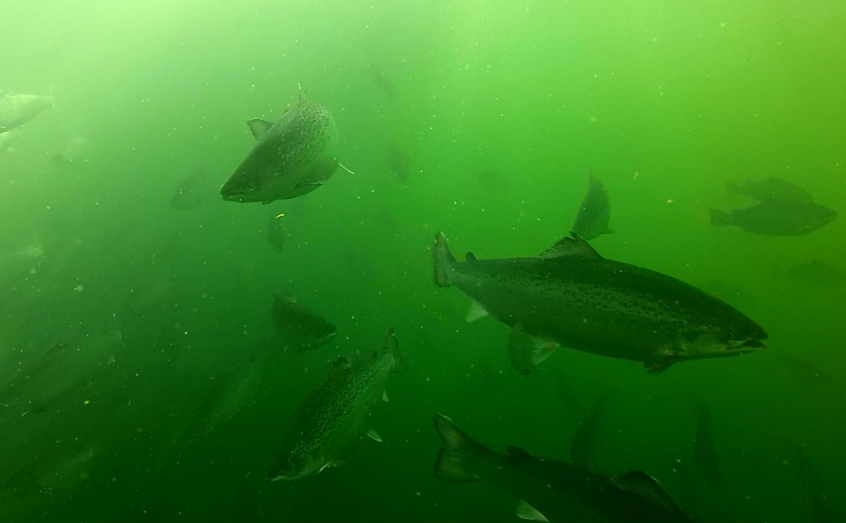 A Scottish parliamentary inquiry into the nation's salmon farming industry has begun with the production of a review by SAMS researchers.
The report on the Environmental Impacts Of Salmon Farming in Scotland is available here and contains a review of literature on the environmental impacts of salmon farming in Scotland, the scale of the impacts and approaches to mitigating the impacts.
The review was commissioned by the Scottish Parliament Information Centre (SPICe) and undertaken by SAMS Research Services Ltd.
Comments on the report are now being sought and the report authors will be giving evidence to the Environment, Climate Change, and Land Reform (ECCLR) committee tomorrow (Tuesday) in the Scottish Parliament. Evidence will be taken from Prof Nicholas Owens, Prof Paul Tett, Dr Adam Hughes, Dr Lindsay Vare (all SAMS) and Prof Eric Verspoor of Rivers and Lochs Institute, University of
the Highlands and Islands.
The report marks the launch of the ECCLR committee's call for views on the environmental impacts of salmon farming. The outcome of this work will be a report to Holyrood's Rural Economy and Connectivity to inform its forthcoming inquiry on aquaculture in Scotland.
ECCLR committee convener, Graeme Dey MSP, said: "Our Committee's inquiry will focus purely on the environmental impacts of salmon farming and this report provides the scientific basis from which to explore these.
"To help inform that process, we are now inviting views from the public on the issues covered in the report and the environmental interaction of salmon farming within the wider marine environment.''
To find out more about the call for views and how you can submit a written representation, see here. The deadline for submissions is February 8, 2018.