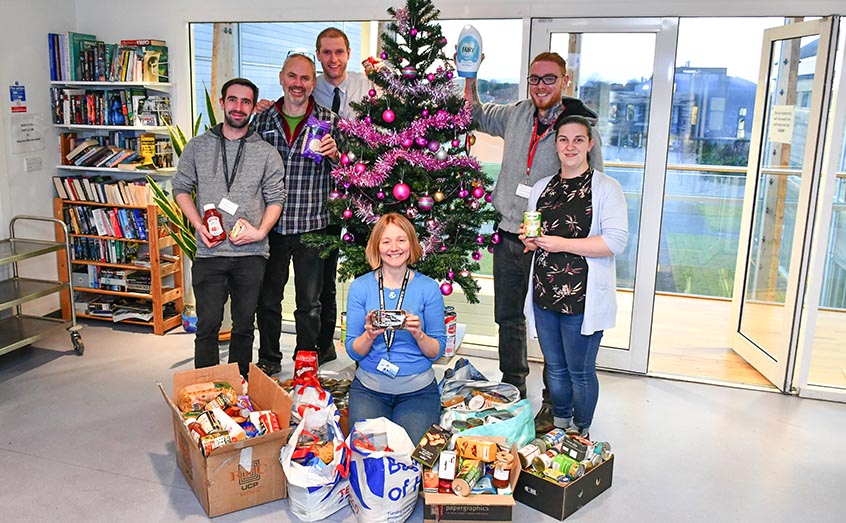 Hope Kitchen in Oban has received hundreds of food donations and household items after staff at the Scottish Association for Marine Science (SAMS) held a Christmas raffle with a difference.
Every year SAMS raises money for a local charity through its Christmas party raffle and this year chose Hope Kitchen as the beneficiary. The charity helps to provide food, shelter and companionship to vulnerable and marginalised people living within the area of Oban and Lorn.
Instead of buying raffle tickets with cash, SAMS staff handed over items such as tinned food, pasta and Christmas treats as payment.
Claire Purdie of the SAMS Social Club said: "Each year we raise money for a nominated charity but when we chose Hope Kitchen we realised they would probably benefit most from donations of food and household items.
"We were overwhelmed by the number of donations; the response from staff was fantastic.
"The work of Hope Kitchen is a lifeline for many people and particularly important at this time of year. We were delighted to hand over such a sizeable donation."