My journey into marine science
by Anna Pförtner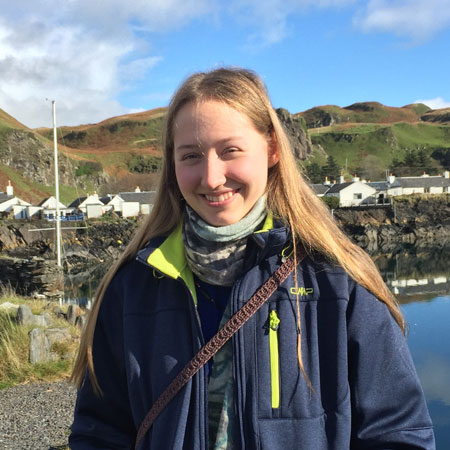 Originally from Germany, I first came up to Scotland in 2017 to finish high school here which I had organised by myself. My best friend's family put me up for the year and not long after getting used to an entirely new school system and learning in a different language, I was asked to my house mistresses' office to discuss my future plans.
I had just come all the way to Scotland and already she wanted me to make the next big decision. Let's say, I was a bit overwhelmed. I had always intended to take a gap year, do some travelling or volunteering although I wasn't quite sure where the money was supposed to come from. So, I said I wouldn't need their help in applying for university. Anyway, how wrong I was! As we were getting closer to the SAAS deadline I suddenly heard about deferred entry and thought "maybe I should try that?" Not long after I realised that those gap year plans weren't going to work out and because I was already at least a year older than anybody else here I probably shouldn't waste any more time, so I finally decided on applying for the coming summer and I even found something that interested me - Environmental Science. Although I had always dreamed of becoming a marine biologist, as inspired by the film Dolphin Tale, I never really considered it especially after all the concerned comments I had to listen to back at home. A lot of my family and friends were not aware of the vast career opportunities in marine biology and, in fact, all the marine sciences.
So once the applications for Environmental Science courses at Glasgow and Edinburgh university were off, I sat back thinking that was it. However, a friend had heard about my fascination with marine mammals and told me about this university that sits right on the beach. It didn't take me long to read through the website of SAMS UHI to decide that's what I wanted and if I didn't make my dream come true now, then when? I was drawn to being a part of a small university with small size classes, the field trips, living in Oban right near the water and the fact that marine science would provide me with a broader spectrum of knowledge and in my opinion lead to better employment chances. Unfortunately, at this stage I had already applied to three courses meaning I was told I would have to go through clearing. I was nervous at the thought of it, and I sure sweated when I had to click "decline" on my three conditional offers leaving me with nothing for a while! But thankfully everything worked out thanks to the continuous support from SAMS staff, including the programme leader and student registry officer, who exchanged many emails with me to keep me up to date as well as calm. Finally, I was accepted as a new marine science student through clearing. It was nerve-wracking but I couldn't have wished for a better university course.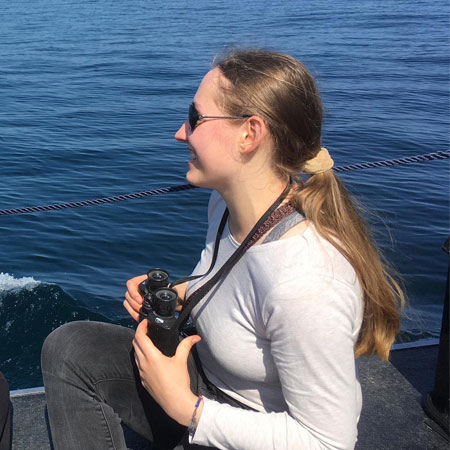 Left school and considering studying marine science?
Welcome to the #universityonthebeach!
There are still places left on our BSc (Hons) Marine Science programme starting September 2021 here at SAMS UHI in Oban. Connect with our support service team and course experts who are happy to help discuss your options at any time. Browse our course webpages and watch our videos to get a feel for the place to explore whether we are right for you. If you think we might be, come talk to us.
Studying Marine Science at SAMS UHI – watch a student's perspective
Undergraduate students Darcie Anderson and Nadja Hohenadl talk about their learning journey so far into the fascinating world of marine science at SAMS UHI in the spectacular location of Oban, Scotland. They talk you through the course, share personal experiences of studying at an active marine research institution, give insight into student life in Oban and explain why they think our #universityonthebeach is one of the top places in the world to study marine science.
Polly Crooks from student services also covers some FAQs, including questions on clearing and COVID-19.


Useful links
SAMS UHI Student Services and Course Advice
Contact: Polly Crooks
01631 559335
Mon-Fri 9am to 5pm
Request a call with a student
Contact Polly above to arrange a call with one of our student ambassadors.

UHI Information line
01463 279190