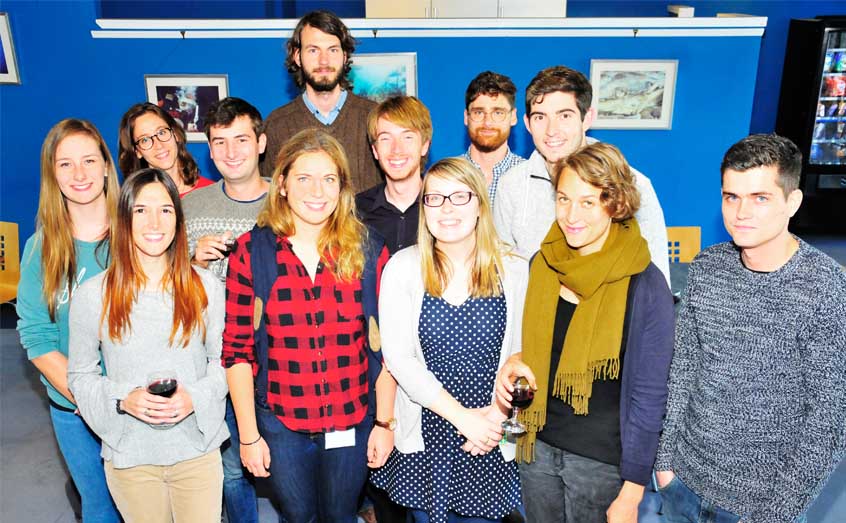 The largest ever single intake of postgraduate students arrived at SAMS UHI this week, as a cohort of 15 international Masters and PhD students began their studies.
Twelve of the postgraduate students have begun PhDs in topics as diverse as the Arctic, microplastics and oil and gas industry decommissioning, representing the wide range of expertise at SAMS UHI.
The other three will begin an MSc in Marine Science, focussing on algal biotechnology.
The arrivals, who hail from the UK, Europe and Canada, come just a month after SAMS UHI welcomed the largest ever undergraduate intake (38 students) to its BSc Marine Science Degree.
Dr Bhavani Narayanaswamy, Head of SAMS UHI Graduate School, said: "I think the numbers of postgraduate students we have taken in recently shows that SAMS has excellent researchers working in a range of exciting areas of marine science.
"This is reflected in the high number of applications we received for these PhDs; every student here was keen to work with scientists that excel in their area of research."
Funding for the posts has come from a variety of sources, the European Social Fund via the University of the Highlands and Islands, Scottish Natural Heritage, Natural Heritage, NEXUSS-CDT and NERC's Changing Arctic Ocean programme.
SAMS will host the University of the Highlands and Islands Research Student Conference on November 7 - 8, with postgraduate students coming from across the UHI academic partnership.
Students will be giving talks and presenting posters followed by the conference ceilidh in the evening of November 7.
The new postgraduate students are: Martin Foley, Judith Braun, Lola Paradinas, Elise Depauw, Guy Trimby, Michael Redford, Charlotte Findlay, Clare Hill, Noah Bruderer, Inmaculada Tocino Márquez, Joost De Vries, Jennifer Cocking, Jamie Rodgers, Texa Sim and Elizabeth Comer.