The Lorn Pelagic Observatory comprises salinity-stratified fjordic waters in the inner Firth of Lorne, the Lynn of Lorn, and the associated sea lochs Creran, Etive and Spelve.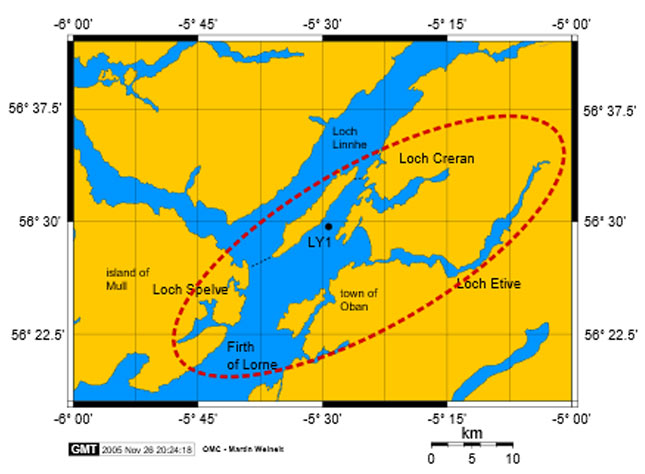 It has been sampled for microplankton (phytoplankton and associated pelagic protozoa) since 1970, with a gap from 1985 through 1999.
The results contribute knowledge of conditions on the west coast of Scotland to analyses of the state of the pelagic habitat in UK waters.
For further details please contact: Prof Paul Tett
The Plankton Index (PI) tool is used to examine changes in the balance of pelagic lifeforms at the Lorn Pelagic Observatory and at other UK sites. It is written in Matlab code.
Lorn Pelagic Observatory Map - SVG